Not only can you see another country, but another continent from Tangier. There are few countries around the world where it's possible to see another country across water, but not another continent.
At the nearest point, the distance between Spain and Morocco is just 13km (8 miles). The shortest ferry trip is from Tangier to Tarifa, which is about 1 hour. Tangier has the ocean on one side and the sea on the other. The Atlantic Ocean, and the Mediterranean.
There are two cities in Morocco which are Spanish – Ceuta and Mellila – but they have land borders.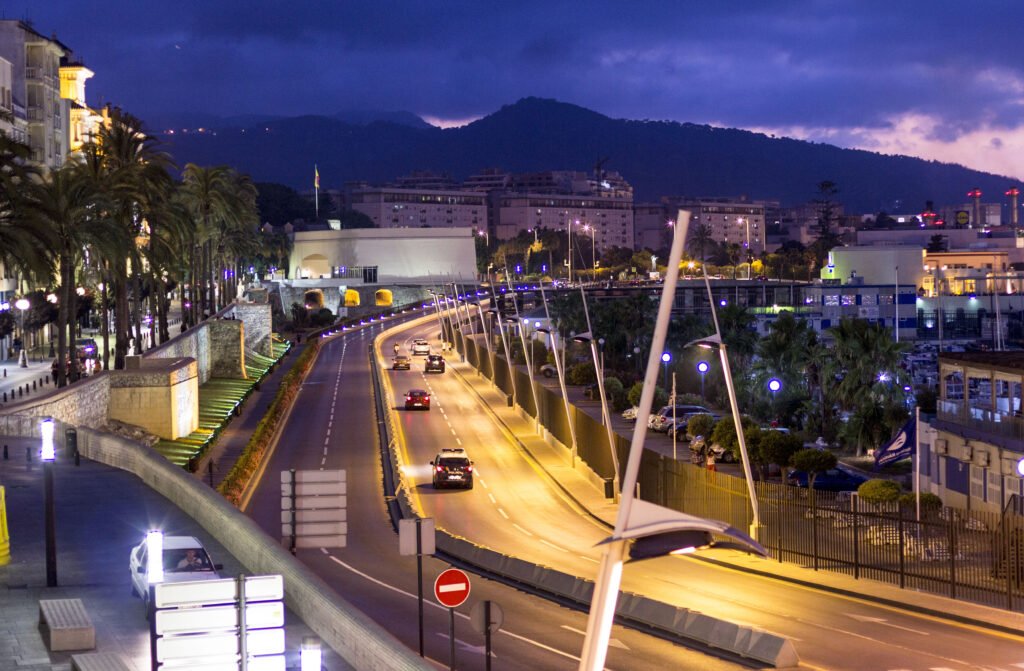 The tangerine was named after Tangier. It is Morocco's own version of a mandarin. It is a little smaller than a mandarin, with a tighter skin, but I find them sweeter. They are usually sold with their leaves still attached – maybe so you can be sure they are fresh off the tree. They are everywhere during the winter months and very cheap. You can buy a whole kilogram for less than 1 euro. Buy some to eat with your mint tea.
Morocco – specifically Tangier – was the first place in the world to recognize the USA as an independent nation. During the American Revolution American ships were being targeted by pirates in the Atlantic Ocean. Morocco not only gave them a safe haven in 1777, but soon after in 1786 was the first country to sign a treaty and recognize the new United States of America.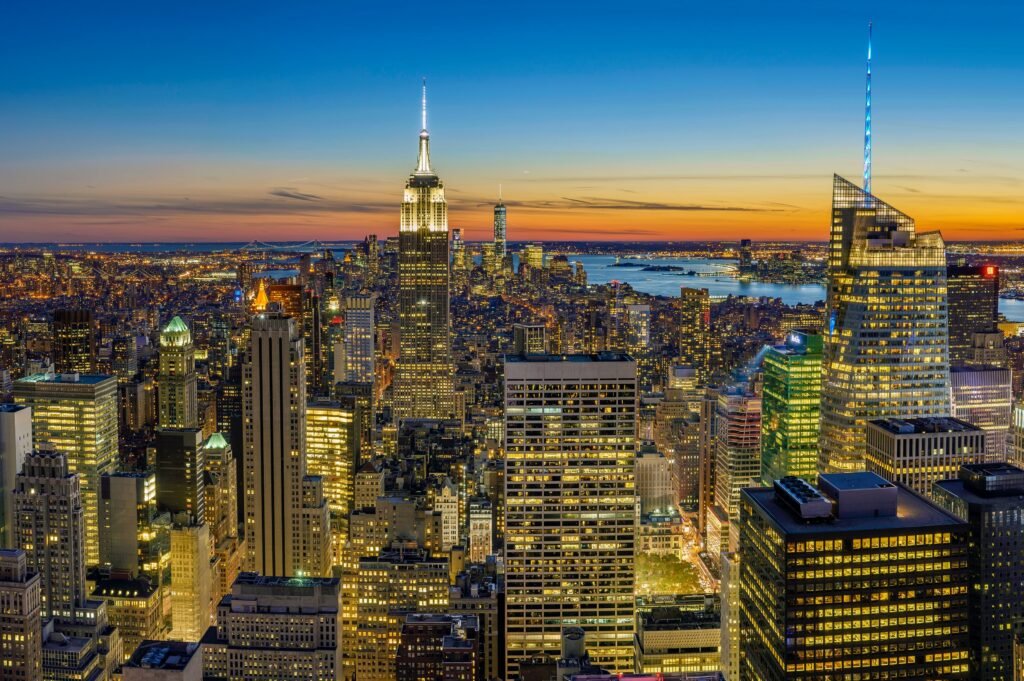 This took place in a stately home in the Tangier medina – the American Legation. It is also an amazing insight into medina living, a beautiful home which spreads across the alleyways and has many hidden surprises. It is now a museum well worth a visit, with a lot of history about Tangier.
A medina is the word for city, and medinas are real-life mazes. We often hear comments in Europe about the small villages being labyrinths to confuse invaders. They are beautiful, but when it comes to a maze, they cannot compete with a medina.
If you ignore google maps and go for a wander in a medina, even a small one like Tangier's, you are bound to get lost – which is by far the best way to explore them. Be sure to go beyond the main tourist area. You will be amazed at how narrow the streets are. Many of them are so narrow you can touch both sides at once – with your elbows!
Some streets have been painted and decorated with plants to look pretty like in Chefchaouaen. Other walled lanes hide what the houses are really like. Some are very large and stately homes. Staying in an Airbnb in the medina is a good way to get an insider's view.
There are streets which have been painted and decorated with plants to look pretty. Others which just don't look like somebody should be living there. One clue is to take note of the doorways. They are not all the same.
While the biggest medina in the world is the medina in Fes, Tangier's medina is small and friendly and fun to wander through.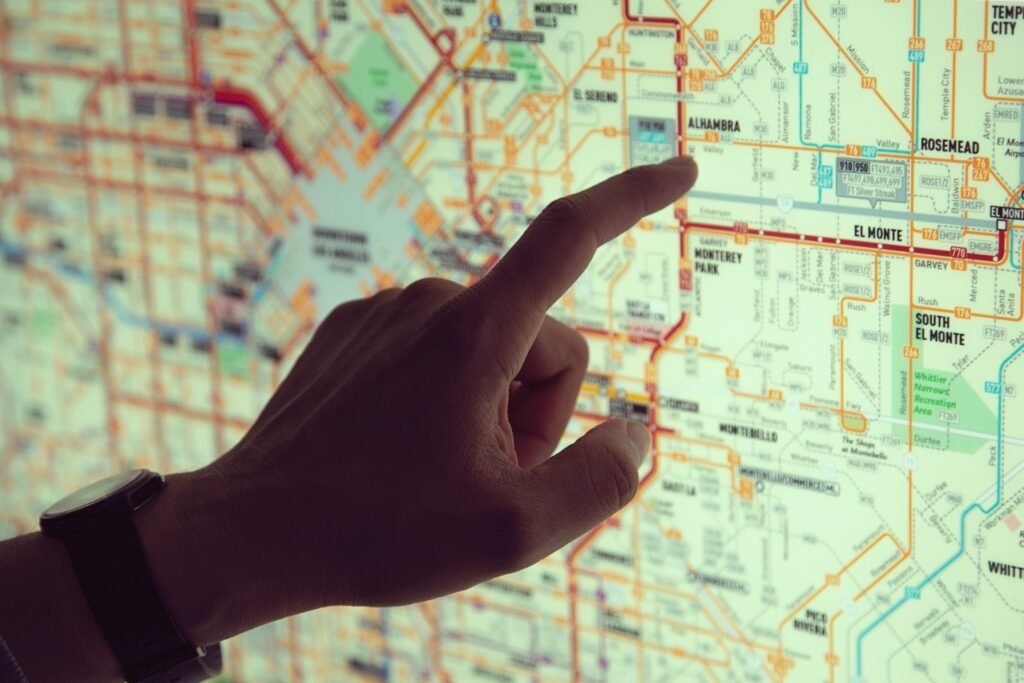 A typical traditional house in Morocco is called a dar or riad. A riad is bigger than a dar, which is actually just the word for house. They are styled off the original Roman houses – enclosed in walls, with a courtyard and pool in the middle to let in the light and use as a garden.
In Morocco there are still many in that style. In the medina, with space at a premium – historically being packed together was better for security – they tend to rise up 3 or 4 stories or even more. But they are still designed around a central courtyard which is traditionally open to the sky.
This is perfect for the climate because the hot air rises leaving the houses cool It works so well air conditioning isn't needed! As you can imagine, with a small foot space, by the time you have a courtyard and the stairs (watch when you climb them – they are often very steep, and the steps are rarely the same height all the way), the surrounding space for the other rooms is very small, with often just one room per floor.
But the best bit is that most of them have rooftops often with sea views – the perfect place to hang out, have breakfast, or chill over an evening drink. It is warm enough that even in December it can be nice to sit outside at midnight.
The distinction between a dar and a riad is that the courtyard in a riad is big enough to have both a water fountain and a tree. Some are quite small. Others are very big and grand.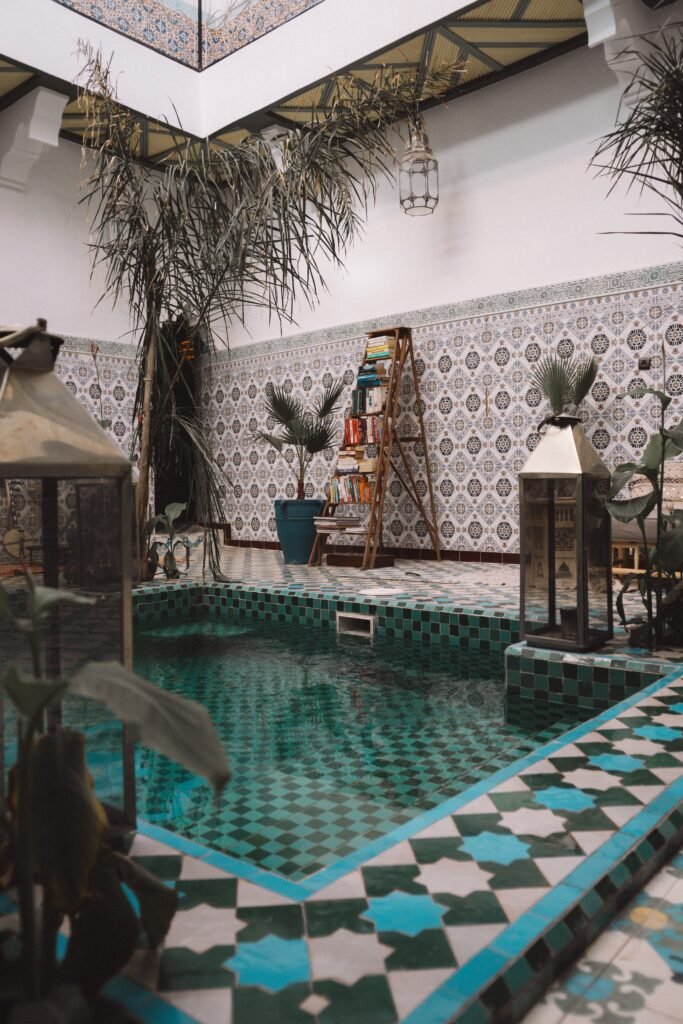 There are no ashtrays at the outside café tables, even though everyone smokes. Inside tables all have ashtrays, but not the ones on the footpaths. The reason for this, I have been told, is that someone was taking them – way back in 1935. So to this day there are still no ashtrays provided for street tables.
While alcohol is quite legal, you can't drink alcohol on the streets. In fact, you can't even be seen with a bottle in your hand. This means that when you buy a bottle of alcohol it will be wrapped up in newspaper, and put into a black bag to hide it.
Discarding your empties needs to be done with the same level of discretion. Put them all into a dark bag to take to the rubbish bin. While alcohol may be haram – prohibited by Islam – Morocco has its own wines. Be sure to try one out – Maghrabi, for example. But alcohol is not the most consumed drug in Morocco. It is tea. You can learn how to make the Moroccan tea at a Blue Doors Cuisine food event.
Tangier used to be owned by 9 different countries all at once, divided up into zones so that a walk across town was an international journey.
Morocco was an international zone with Tangier as the city center. This situation lasted from 1924 to 1956 when the area became part of the new independent Morocco. It was owned mostly by France and Spain, but also with the United Kingdom, and later Italy, Portugal, Belgium, Sweden, Netherlands, and the United States.
You can especially see this in the architecture. It is predominantly Spanish around the old medina and Cervantes Institute, shifting towards the French style near the Institut de Francais. Blue Door Cuisine is located in a beautiful old Spanish style building on the edge of the old medina close to the American Legation, harbour views included.
Tangawians typically speak 4 or 5 languages. How many can you speak? I don't mean dialects and variations. I mean completely different languages. People flit between languages as easily as they blink. I don't know about you, but I'm so jealous!
The lingua franca in Morocco is Darija, a dialect of Arabic. A Darija speaker can understand Arabic, but an Arabic speaker can't understand Darija. Most people also speak French, which is used in official administration alongside standard Arabic, both of which are taught at school. English is becoming more and more common, and in Tangier many people also speak Spanish.
Written by Zallee Pepper at
OzzyHopper.com