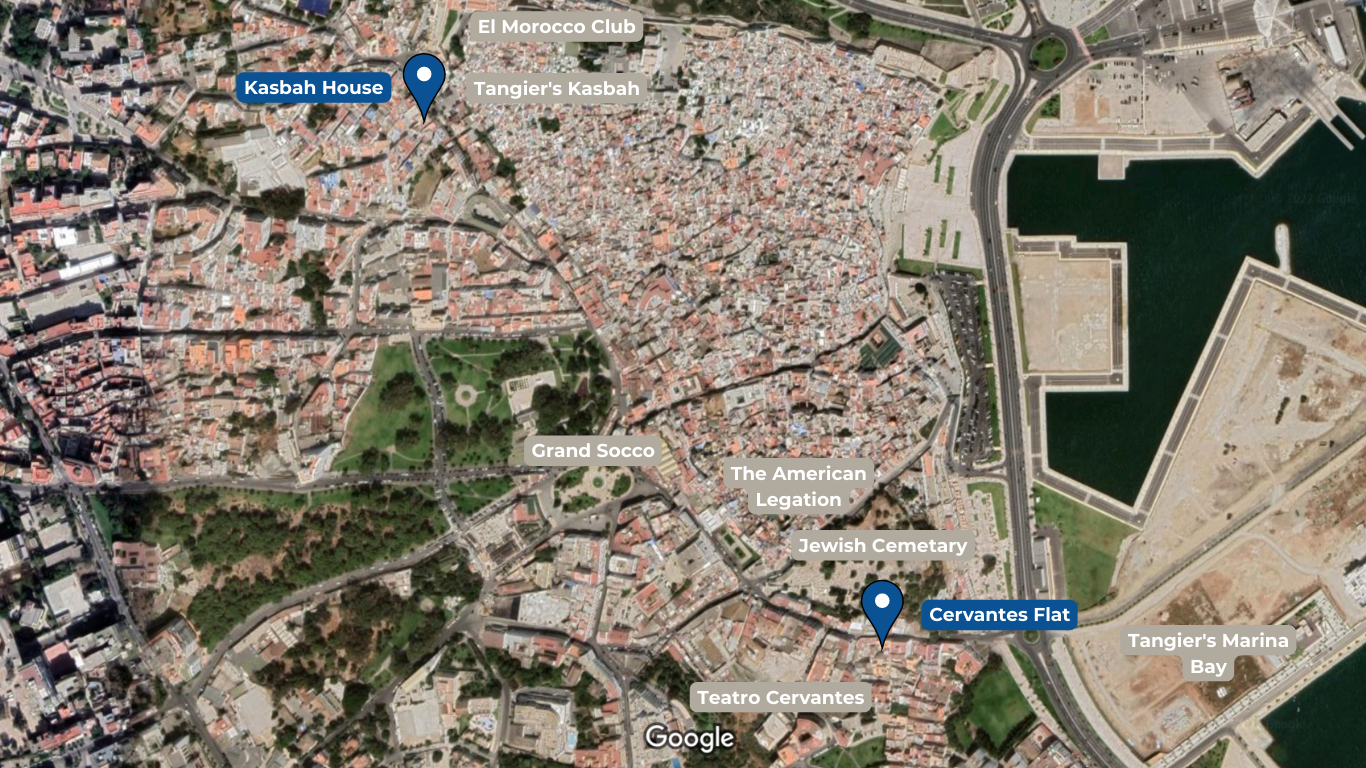 Cervantes Flat
Situated between the Marina and the Gran Socco on Rue de la Plage, we are where Old Tangier meets the New. At home in both worlds, we sit perched in an unforgettable spacious flat with views toward the Bay of Tangier as well as up and down Tangier's "fish market" street.
The 1908 building housing our Culinary Experiences is on the registry of the city's historic properties.
Cervantes Experiences
Hosting up to 10 people for all
public and private Cooking Experiences.
Kasbah House
A ground-floor home for private, intensive Cooking Experiences.
Unique is its position on Rue de la Kasbah in a free-standing, former Jewish villa with an enclosed garden perfect for open-air cooking.
Dating back to 1891, the Kasbah location is a wonderful alternative setting for more intimate engagement with Moroccan culture.
Kasbah Experiences
Hosting up to 10 people for our beloved Tea&Bread
Experience.
Also serves as an intimate setting for couples and solo guests who want individualized attention for our Cooking. Experiences (please inquire by email).
Lodging at the Kasbah House also an option for those who'd like to stay where they cook!