Have you all seen the latest appearance of the former US first lady, Hillary Clinton, walking the Venice Film festival 2022, red carpet, wearing a Moroccan Caftan, embroidered with crystals?  Well, even though some called it a ''rare appearance'', it was not the first time a public figure enjoyed this Moroccan traditional handmade work of art. Celebrities such as Beyonce, Susan Saradon, and Jessica Simpson, have also worn a Caftan on the red carpet – a unique choice that made them stand out.
So, what is caftan and why is it taking global attention?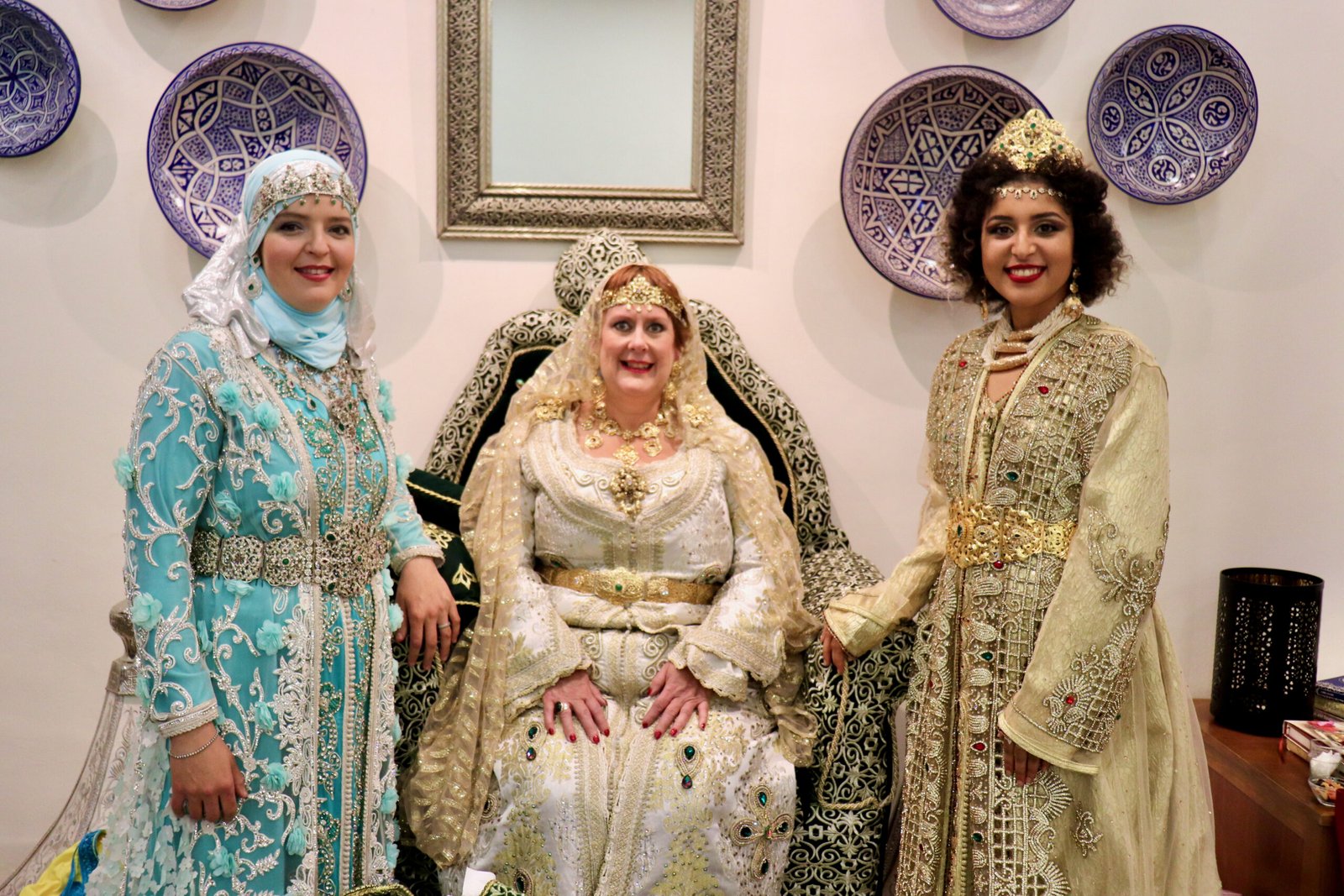 Moroccan Caftan was unknown to the World, before the 90s, but it gained popularity thanks to the diaspora. Moroccan emigrants and their descendants, who are estimated to be 4.5 million living abroad, brought Moroccan Caftan along with their culture to Western countries. This may explain the reason as to why Caftan has long been a coveted fashion as well as a cultural status internationally. However, in Morocco, it enjoys a special significance. The dress is worn exclusively by women, both as an everyday outfit and haute-couture attire. It is Beautiful, luxurious, royally coloured, and usually made of silk, satin, or some semblance thereof, making a lady feel like a princess every time she dresses up ''Moroccanly''. The long-sleeved, front-buttoned robe called "Caftan" is more than an item of clothing. It's a culture, a tradition, and a way of expression for Moroccans, as it looks great on all women, no matter their shape or size, and is generally worn at every wedding, religious celebration, or traditional party.
 The making of a Caftan is a handmade process that takes great industry and skill, plus significant periods of time. First, ladies choose the material, either cotton, silk or velvet and the colour. The tailor then takes measurements and shows the client a catalogue of suggestions to help her make the best decision since there is a wide variety of designs, fabrics, and colours and can become anything you want them to be.  It's a process whereby both the tailor and the client share feedback before the end product that satisfies both of them. 
What is the difference between a Moroccan Caftan and a Takeshita?
There are two basic traditional styles, caftan and Takeshita. Caftan is usually a single item, a long loose-fitting dress with long sleeves. A wide belt is added so that the Caftan fits the wearer's body well and accentuates her figure. While Takchita has two pieces, with an under piece consisting of a simple short-sleeved dress, and a more heavily decorated long-sleeved part that goes over it and is always belted. The styles of Caftan differ throughout Morocco, with several distinct styles from Fez, and Meknes, to Rabat. The key distinguishing feature is the type of embroidery used for decoration. However, Takchita distinctively comes in a double-layered design. A dress blanketed by a Kaftan-like robe with a buttoned-up front (using the traditional Sfifa and Akad).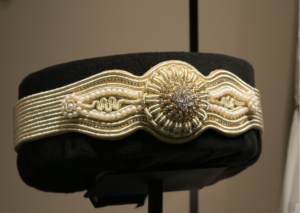 Both the Takchita and Caftan are exhibited at the annual Caftan fashion show in Morocco and hosted by the Moroccan fashion magazine ''Femmes du Maroc'' along with other Countless Fashion Shows held across the globe that introduced Moroccan Caftan and Takchita as the main theme of the night. The first Haute Couture stylists to import Moroccan caftans and Takchitas into their catalogues were: Yves Saint Laurent, Kenzo, JP Gautier and Christian Lacroix. Caftan made its way into the homes of Western people and high-end fashion brands, like Oscar De La Renta, Dior, and Balenciaga. It was also later declared by the famous fashion magazine, Vogue to be an essential part of your closet to promote traditional wear.
'' Cinderella never asked for a prince, she asked for a DRESS and a night off ''
Just like Cinderella and her step sisters. The Moroccan ladies strongly compete with each other over who wears the most beautiful Caftan, or Takeshita to weddings. The process of picking up the perfect look shows how much Moroccans are critical of aesthetics. Especially that These magnificent dresses have been worn since the ancient times of Moroccan history, and are still kept as a valued legacy today.
Wearing Caftan is a form of SELF-CARE. After long days of wearing the same shabby pyjamas over and over again, getting a chance to wear a Caftan feels like a good mood booster. It is more like picking up that one crown that you dropped long ago and putting it where it belongs. It brings back the confidence and joy that you've been lacking ever since losing it. So, why not wear these fancy-looking dresses and feel good about yourself, every once in a while? 
When you wear things you wouldn't ordinarily wear to bed or the gym, your overall appearance and mood change. You become happier and more approachable, which is a great quality to have. Choosing the right caftan will not only make you look good and feel good about yourself, but it will also help increase your confidence because you will trust your ability to pick out a stylish outfit to wear. Overall, dressing up like a princess is a 2-in-1 deal. Either for looks or character, you'll definitely get many compliments and who doesn't like to be complimented even for the tiniest details? 
The good news is, You're never too old, too skinny or too fat to be a princess. All you need is to find a decent tailor, pick the right fabric and length, get some accessories Pair it with some shoes then BOOM, you're ready to go. Make them stop and stare, after all, you can not live a Moroccan experience without trying on a Caftan. So, live it fully and wear one.