Explore Tangier and its history through one of the best means possible – food. Tangier offers its visitors an array of restaurants including the most refined. In this compilation of the best restaurants in Tangier, you can get a taste of how the city's heady mix of cultural influences makes it one of North Africa's attractions for visitors from around the world. Enjoy European, Mediterranean, Italian and even Syrian, all in one city.
1. El Morocco Club
Located in the Kasbah of Tangier, El Morocco Club invites you to a culinary experience with a refined Mediterranean cuisine that unites East and West. It fuses French and Moroccan flavors and offers the most sophisticated meals. Among the enchanting menu items are Coddled Eggs with an Argan Oil flavored cream of Jerusalem Artichoke and Khlia, the legendary seasoned and dried Moroccan meat. We would never leave before ordering their fresh Foie Gras, fattened Duck or Goose Liver, on a nest of local pasta. Sublime! If you have a special diet, or you are looking for vegetarian friendly, vegan, or gluten-free options, then El Morocco Club is definitely the place for you.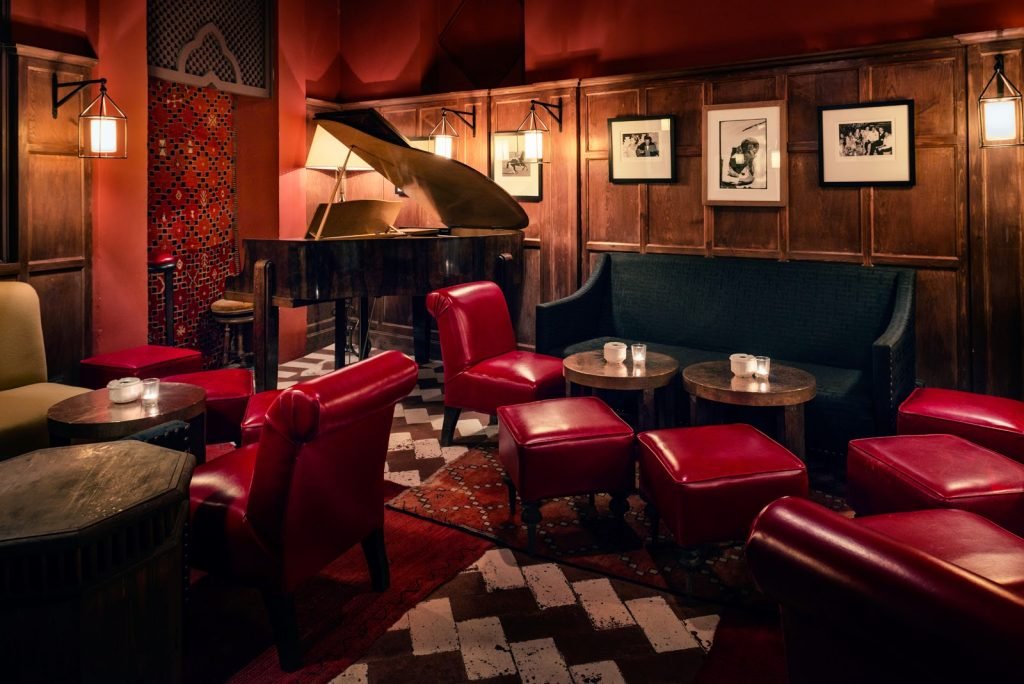 2. Anna E Paolo Restaurant
This is a family-owned restaurant operated by a brother and sister duo who are Italian, yet Tangier-born. They created a friendly restaurant with a warm and cozy atmosphere. For 21 years, Anna e Paolo restaurant has offered gourmet homemade cuisine, delicious dishes and desserts, and prepared with local market products. Expect nothing but wholesome food, including excellent antipasti and largish salads, charcuterie, crispy pizzas baked in a firewood oven, homemade pastas, beef, and fish. The desserts are not to be missed. We highly recommend the tiramisu and cream accompanied by Sicilian Italian coffee. The owners' family has been in Tangier for many decades and has Moroccan clientele as well as Italians, French, British, and American.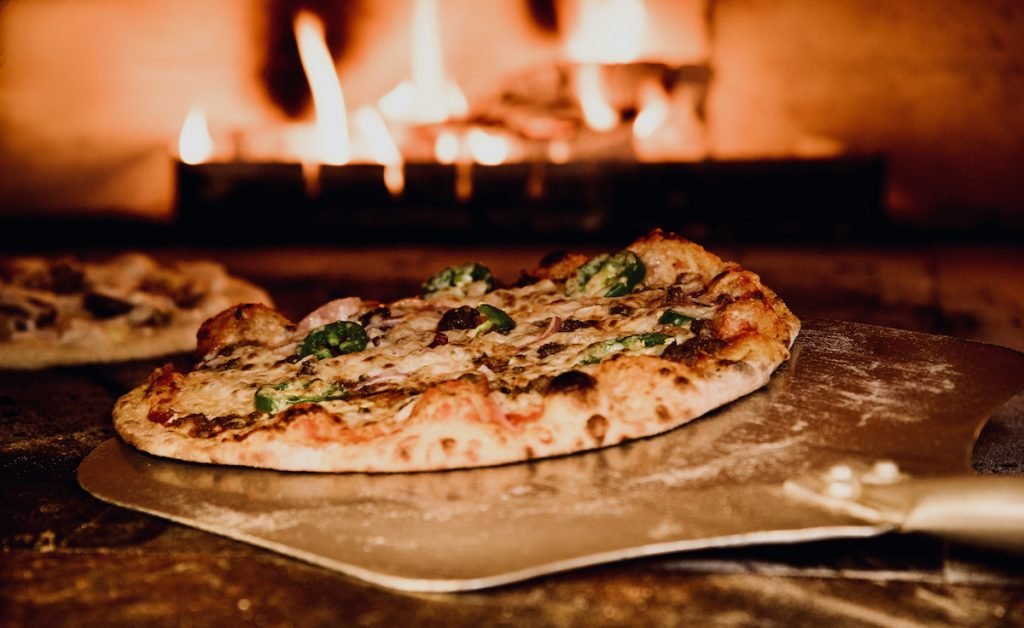 3. Le Saveur du poisson
This charming Moroccan seafood restaurant is the most authentic in Tangier, and well worth the hype. The restaurant is tucked into a corner of a steep set of stairs leading down to the old Marche Central from the old town. It is also distinguished by the wreaths of garlic and baskets of vegetables that pile up around the door. It is not uncommon to wait for a table to clear, but the meal is definitely worth the wait. No need to look at a menu or choose between entrees, as they offer an excellent, filling, four-course meal. First comes the roasted nuts and amazing fish soup, followed by inventive plates of freshly caught fish, olives and breads. It is all washed down with the homemade juice cocktail made from a dozen fruits. Dessert is honey and almonds mixed with the seasonal fruit. It's more than a meal; it is an experience!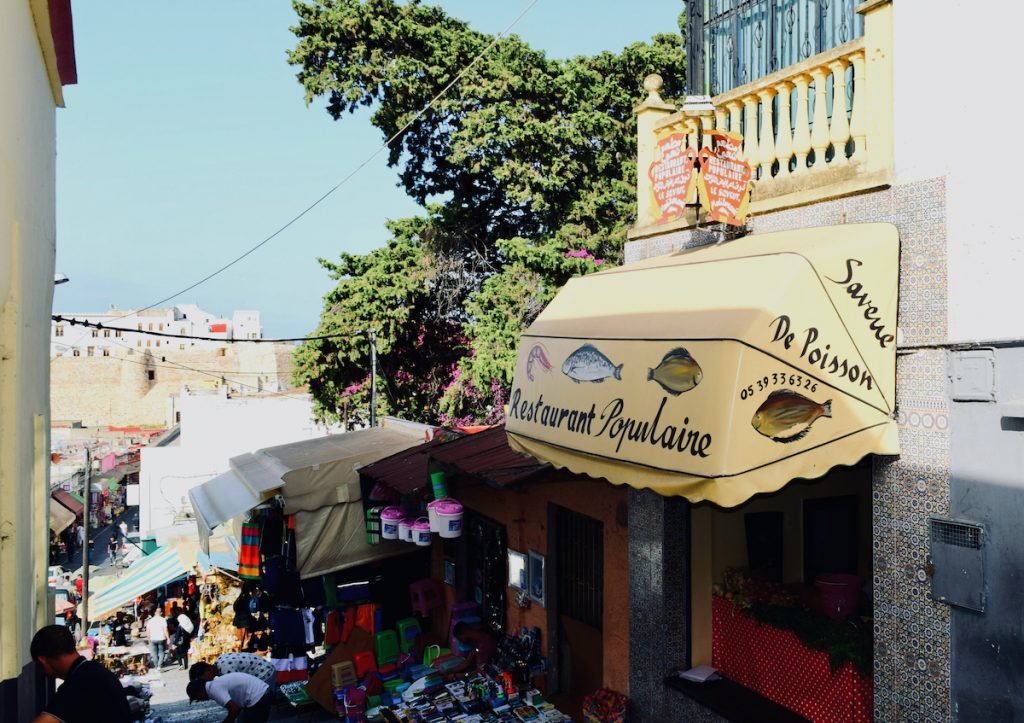 4. Restaurant Dar Lidam
Whilst wondering through the streets and alleyways of the Kasbah, this restaurant is a great place to stop and refuel. It is highly recommended on various travel websites and by tour guides. Dar Lidam can be seen in a few scenes of the 2015 James Bond movie, Spectre. The restaurant offers scintillating food, amazing views of the Kasbah, the port and beyond. Saide, the host and owner of this charming restaurant, is on hand to personally attend to your needs.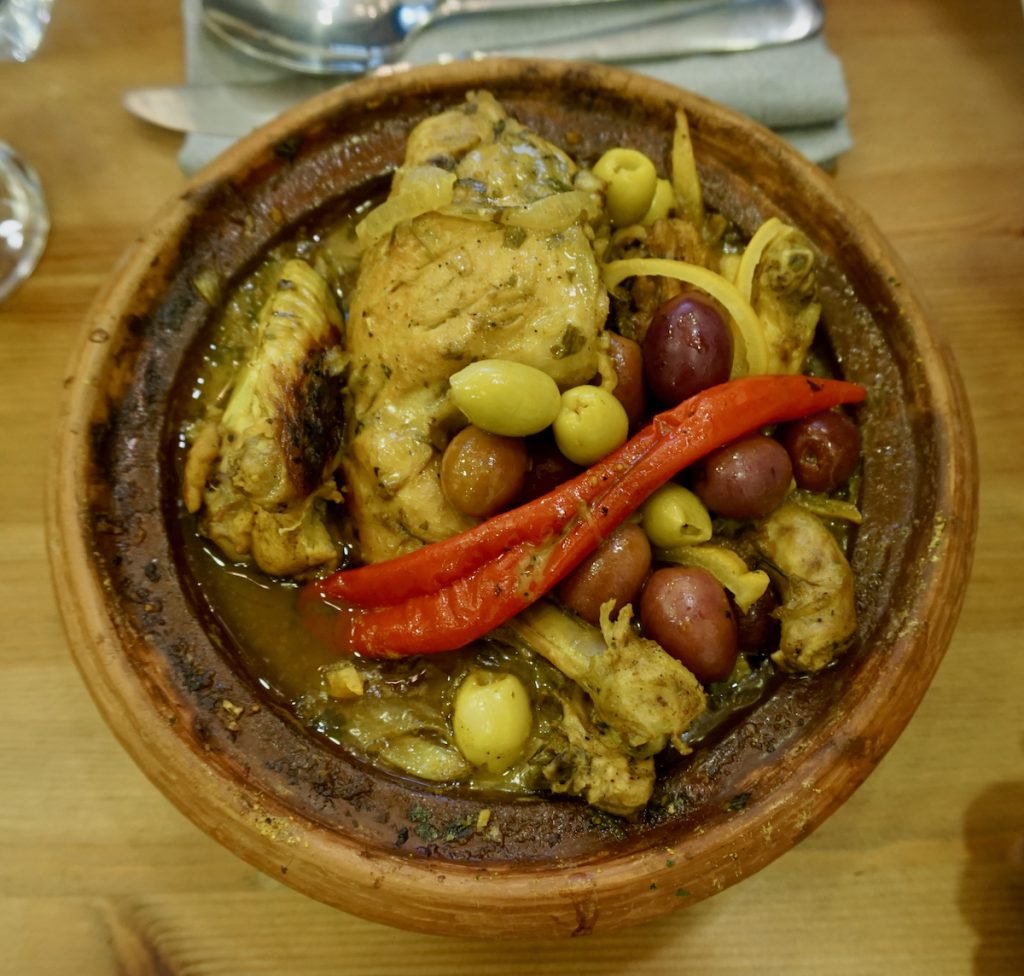 5. La Villa O'Saveur
Serving French and international cuisine, Restaurant O'Saveur has a warm, romantic, and friendly atmosphere. The decor is modern featuring Cedar Wood paired with colorful shades of pink and purple. The owners of the restaurant offer their visitors exquisite dining in their intimate home.
The menu is rich and varied, offering bold dishes all gourmands and gourmets would appreciate. Assiette tout canard, for example, is a trio of duck delicacies, crispy prawn salad with mango, beef fillet with fleur de sel, and the famous chocolate fondue for two. Prices are high and reservations are required, especially for dinner, but La Villa O'Saveur has a fantastic vibe for special occasions and date nights.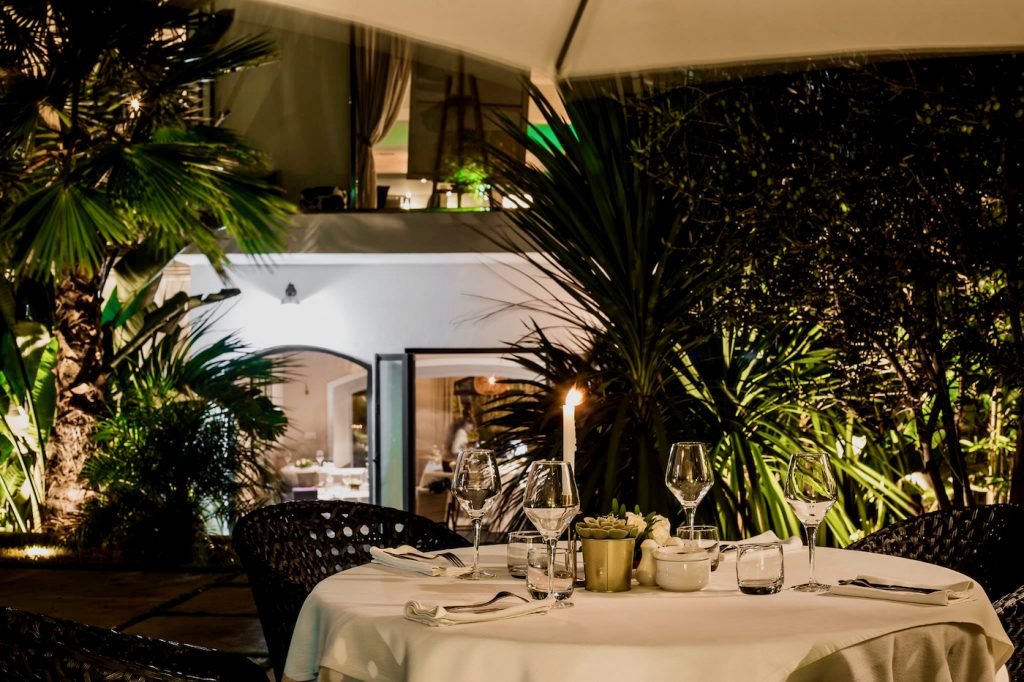 6. Abou Tayssir Restaurant 
If you are looking for a Middle Eastern restaurant in general and a Syrian one in particular, Abou Tayssir Restaurant is the right place to satisfy your search. It may look small, but it is very cozy and the owner alongside the staff make sure to treat their visitors like old friends. With a diversified menu, mostly vegan friendly, they offer Syrian food like Falafel, Tabouleh, Hummus and fresh juices.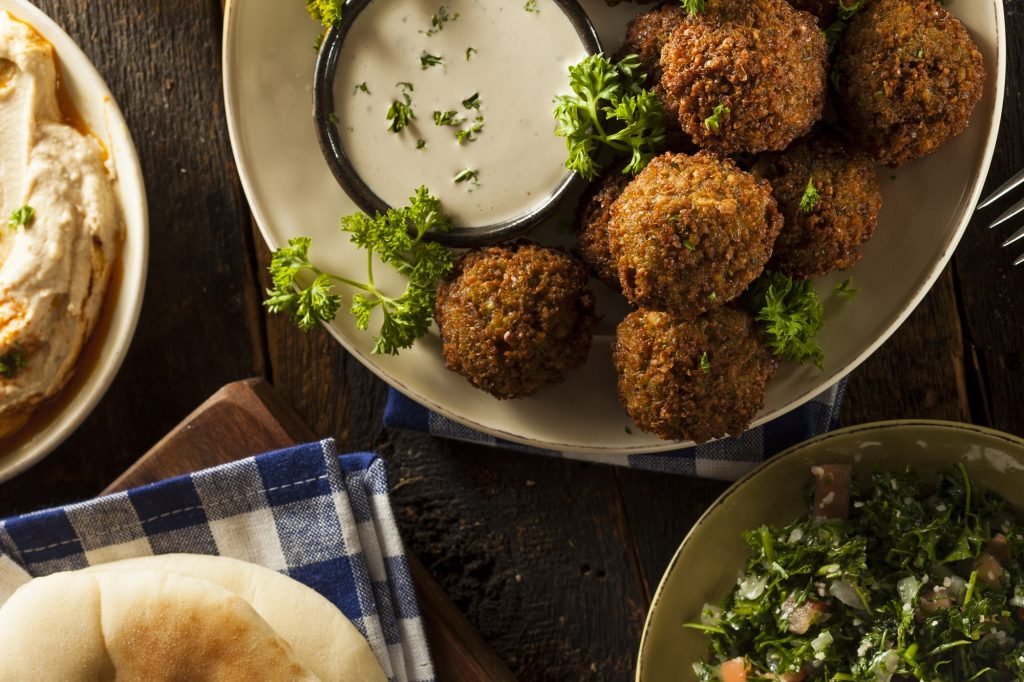 7. Restaurant Annajma 
This restaurant is one of our favorites, especially when it comes to authentic and delicious Moroccan tajines served with fresh vegetables. We have been there many times with friends and family, and it never failed to satisfy our preferences. The restaurant is only a couple of minutes from the beach. It has a combination of Moroccan and Spanish food that makes it an attraction. The quality of the cooking is top notch. The menu includes Bissara, a bean dip soup that is a huge part of the North African cuisine, prepared with dried puréed broad beans as a primary ingredient. Fish Tagine, Lamb Tagine, Chicken Tagine, Liver Kabab, different types of fish either grilled or fried – can be found on the menu as well.  All dishes came out hot, fresh, and flavorful. The mix of the spices and clay dishes makes the food absolutely yummy!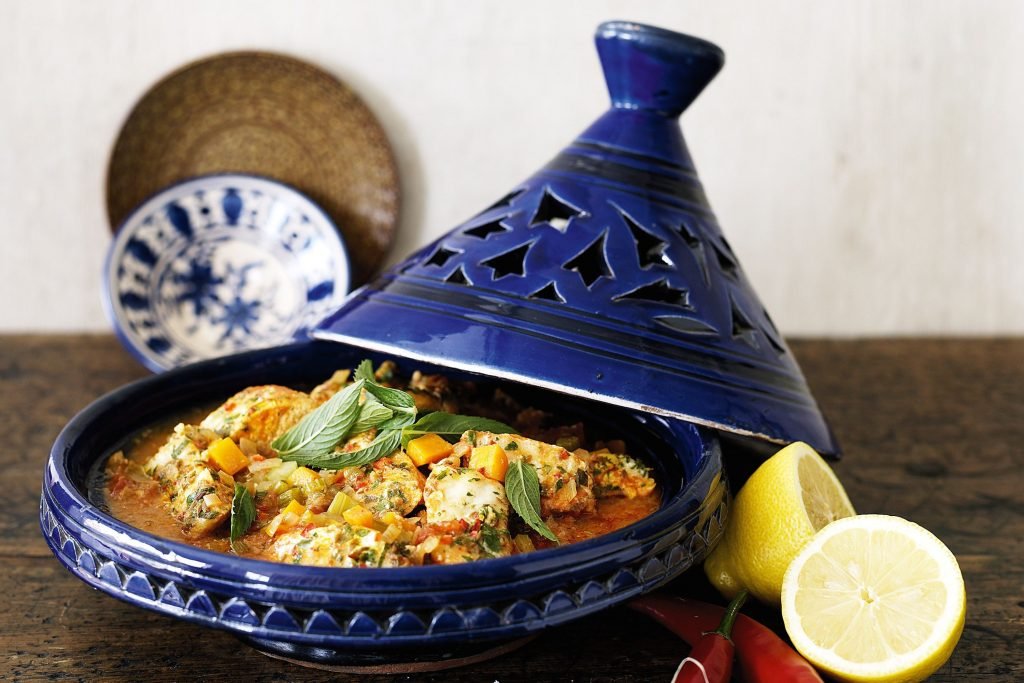 8. Rif Kebdani Restaurant
With purely Moroccan interior design and antiques, the restaurant opens its doors to an unforgettable experience to its visitors. One of the great highlights of the service here is that clients are given a selection of small tasters of the local cuisine on the house while making their menu selections. Tajines and couscous are their major specialty. The staff is very delightful and offer lots of thoughtful touches such as providing Mint Tea and a sweet treat after you finish your meal. The owner of Rif Kebdani is one of the kindest, most generous, and funniest men you will ever meet.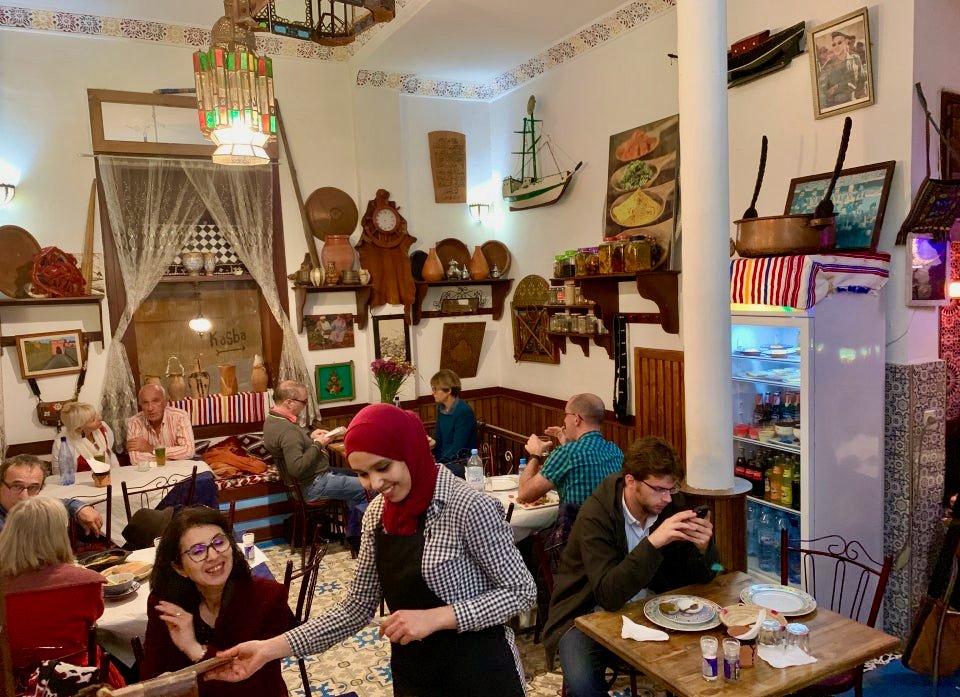 9. Le Mirage
Le Mirage is a bridge between sky and sea on the coast of Tangier. This luxury hotel and gourmet restaurant is located next to the Caves of Hercules. The combination of its breathtaking views and food to match makes it a must place to dine. 
The restaurant is light, bright, and feels very Mediterranean – more European than Moroccan with a cooling marbled floor extending to the terrace. The service is very professional and pays special attention to details. Light lunch with drinks on the terrace is always wonderful. The fish and seafood are fresh each day, cooked to perfection and very well presented. The traditional menu at the chic Le Mirage is nothing less than the sophisticated French with a touch of Tangier. The most popular dishes on the menu include a variety of locally caught fish.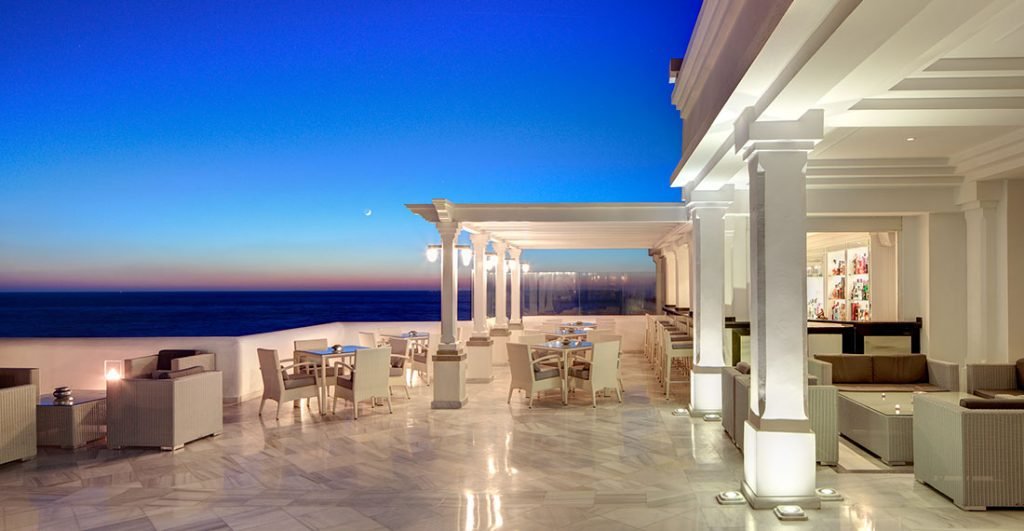 10. Ch'Hiwat L'Couple
Ch'Hiwat L'Couple is the best small and cozy restaurant in Tangier. It is owned by a couple who make sure everything is cooked and served with love to their customers. The restaurant offers a wide range of traditional Moroccan eatery such as Couscous and Tagines, sandwiches, soups, and pancakes. Everything is homemade following the sophisticated and delicious Fassi recipes and using top quality products. Do not hesitate to go there when visiting the Grand Socco. It does not look special on the outside and you would probably walk by without noticing, but let us assure you that you won't regret it!