Tangier, a city in the far north serves as my gateway to Morocco, an undiscovered country that I fell in love with years ago during a trip to Fez. I promised to return to and explore Tangier in depth.
When I visit Tangier and in general during my travels, I love to get lost, thus discovering the essence of the cities and their most hidden features. But of course, reading and researching about the must-see attractions in any city are equally important. So if you go to Tangier, here are my recommendations for the best things to see in Tangier based on my experience.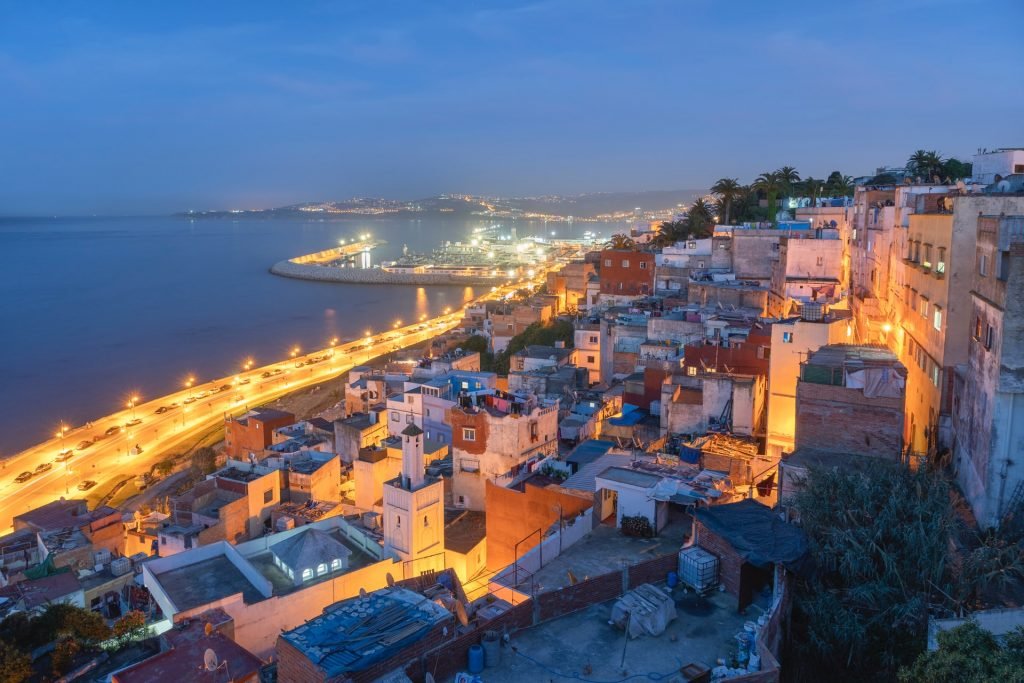 1. Get lost in the Medina
The Medina of Tangier will surprise you with its narrow streets, colorful doors and walls, carpets, lamps and decorative items surrounding everything. Don't hold back and let yourself be surprised. Get lost in every direction and discover small and charming corners, terraces and hidden cafes.
If you are sure you don't want a guide (anyone who sees you walking will want to be a guide, children, adults, and even street vendors), make it clear from the beginning. If they still keep following you around, repeat in a friendly way that you don't need a guide, that you just want to walk around.
Sometimes they will stay anyway and you will get on well with them, sometimes they will end up laughing and accepting it.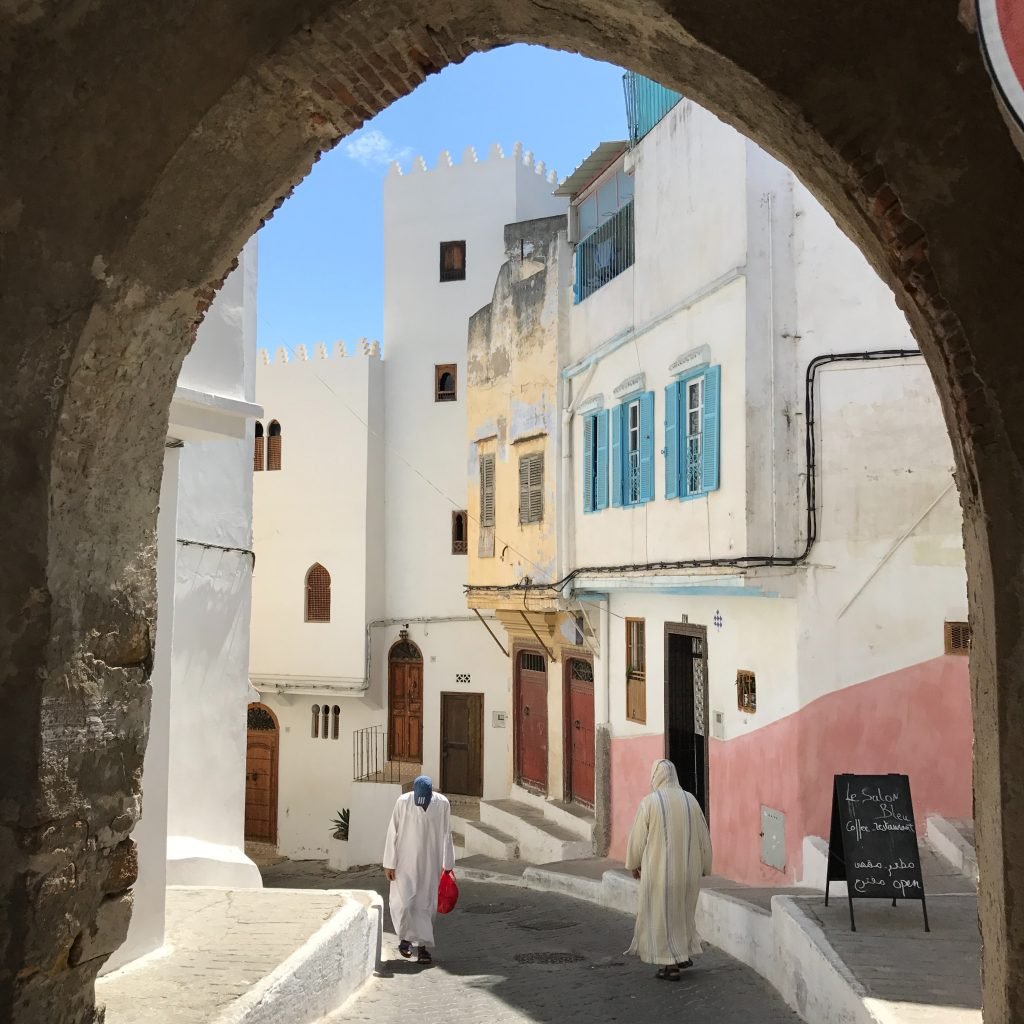 2. Discover your Kasbah
The Kasbah, the old city, is a fortified neighborhood in the upper part of the Medina. You will see charming cafes, well-kept terraces, and art shops that will lead you to wonderful views on your way there.
Go up to the Detroit Palace (meeting point for locals and travelers) and have a mint tea while enjoying the live music and watching the entire city from an incredible viewpoint. On the one side, the Medina and its walls, on the other, in the distance, the big European hotels in front of the beach. On a clear day, you can even see the silhouette of the Spanish coast.
3. Experience the 9 de Abril square
This square is the epicenter of the city, known to locals as "Souk Barra". It serves as the entrance to the Grand Souk as well as a popular avenue. Traffic is unstoppable during the day and at night. The square has an old cinema (very important in its time) and a beautiful mosque. If you go toward the direction of the Kasbah, you will find the avenue and its streets full of shops of all kinds, cafes, and restaurants. If you go through the door of the souk, you will enter the Medina which is authentic and always full of life.
4. Jardin de La Mendoubia
The Jardin de La Mendoubia is located in the center of the city of Tangier. An archway welcomes you to a green area full of stone paths that help you escape the tumult and chaos of the Great Souk which is always crowded. This is a stop where it is surprising to find peace and quiet after visiting the lively Medina of Tangier.
5. Caves of Hercules
If you have time, go discover these caves. They are at the opposite end of the city, about 20km from the Medina. The only way to get there is by taxi, so be prepared to bargain. There are also grand green shared taxis that go there as well, which is a much cheaper option, but you'll need to ask locals where they are as their pick up point isn't very easy to find. The caves have a great archaeological value and a very well-lit and preserved space after a recent reform. Its main attraction is the cave with an opening in the reverse shape of the continent of Africa.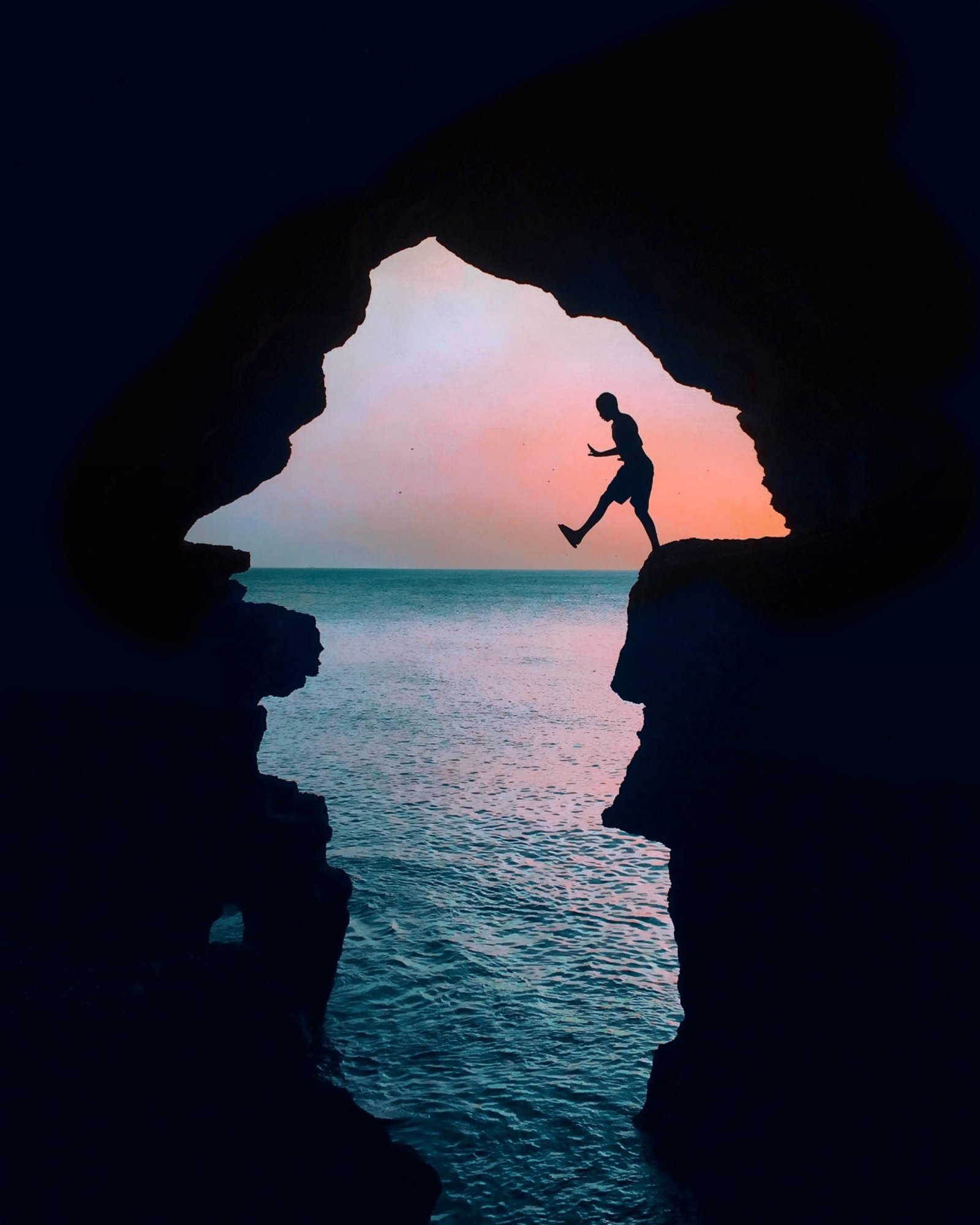 6. Blue Door Cuisine
Located near the Medina, Blue Door Cuisine is a place that simulates familial Moroccan hospitality through cooking experiences. This allows you to discover all there is to know about Moroccan food-related customs and traditions. Their values of love, respect and excellence are shown through the care of the Moroccan staff of women who will host you and make you feel at home by showing you what Moroccan cuisine is all about through the cultural eyes of the cooking team.
Blue Door Cuisine is a place you can go to in order to learn how to cook Moroccan cuisine with a twist; it's more than just a cooking class workshop. In other words, Blue Door Cuisine provides you with a journey through North African culture and the life of its people while you form true and meaningful connections with real Moroccans who will tell you stories and tales in the Moroccan way.
This cooking experience includes a walk in the Souk (Moroccan market) where you will learn about the local lifestyle and see how Moroccans do shopping, as well as a trip to the local wood-burning oven where you will bake your own handmade bread.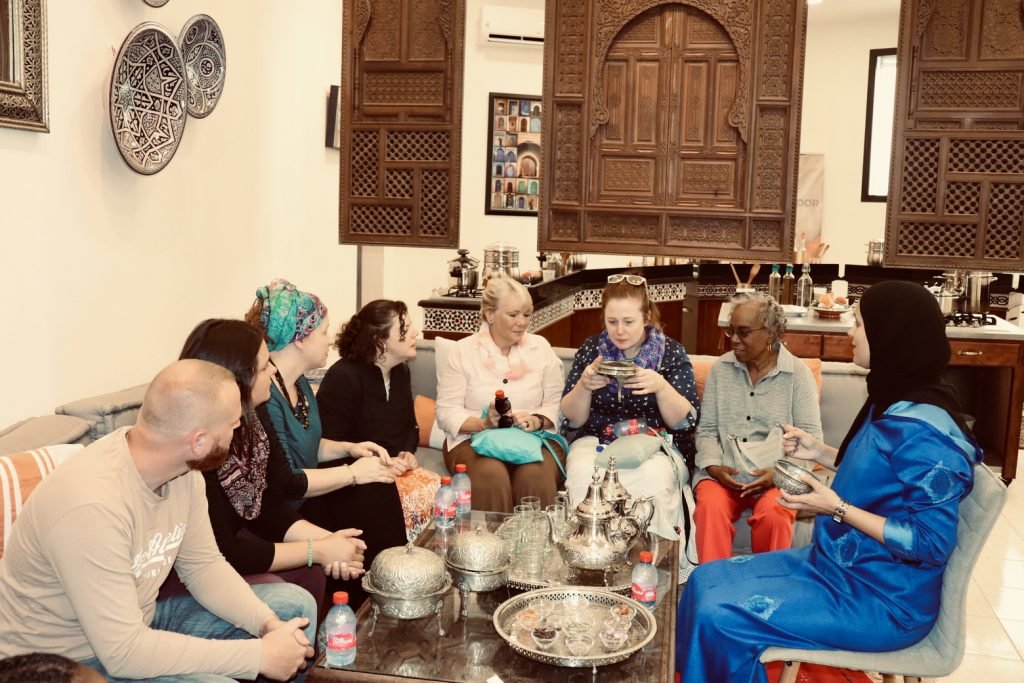 So, what are you waiting for? Go to our homepage and book your experience right now!
These are my impressions and of the must-see attractions in the city of Tangier. I hope you liked them.