Holy Ramadan is the month all Muslims await with impatience to thank God for all the precious gifts He granted us. It is the ninth month of Islamic year. Ramadan is a remarkable spiritual event celebrated every year. It does not have a specific date; instead it begins according to the moon sighting. This holy month is special because it is the month of Quran revelation to the Muslim's teacher and spiritual guide; prophet Mohamed, Peace bed upon him.
What distinguishes Ramadan from all other months is its special religious and traditional Moroccan practices. Muslims abstain from eating, drinking, smoking, and intimate relationships from sunrise (Suhur time) to sunset (Iftar time), and dedicate their time to getting closer to God and helping those in need.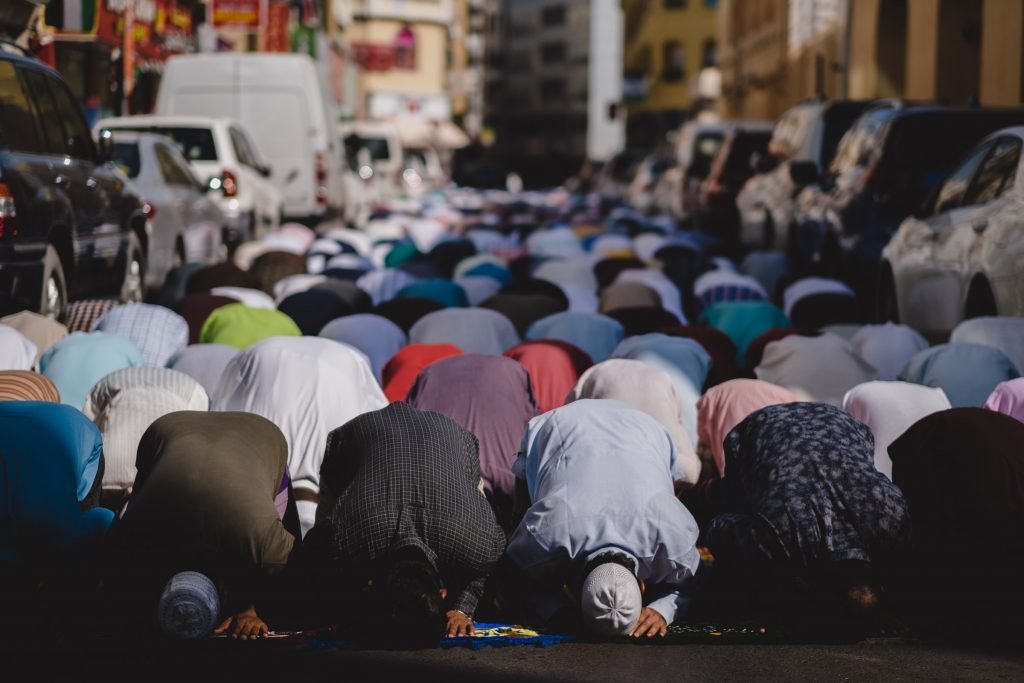 Because Ramadan is special to Muslim nations, Moroccan celebrating traditions start several days prior to its arrival through some specific preparations.
Pre-Ramadan Period: The Preparations
Tradition Number 1: Ramadan Sweets
10 days before Ramadan arrives, women go to the souk and buy different ingredients to prepare Ramadan's special treats. They make a sweet dish called Zamita or Sellou or Sefouf depending on the region. Its basic ingredients are: flour, almonds, sesame seeds, oil, sugar, and cinnamon. However, the way it is baked varies from one region to another.
Chebakiya or Mkherka in certain regions is also a must. It is a type of Ramadan sweets and is extremely popular in Morocco. Chebbakiya is usually eaten with Harira (the famous Moroccan tomato soup) and boiled eggs after Iftar (breaking the fast), and when men come back from Ramadan's special prayer (Tarawih). It has a special shape, similar to that of a rose and is dipped in honey after it is ready.
These are the most important sweets of Ramadan. Some people prepare almond stuffed briwat and sbiaat lebnat, literally translates into girl's fingers because of their shape.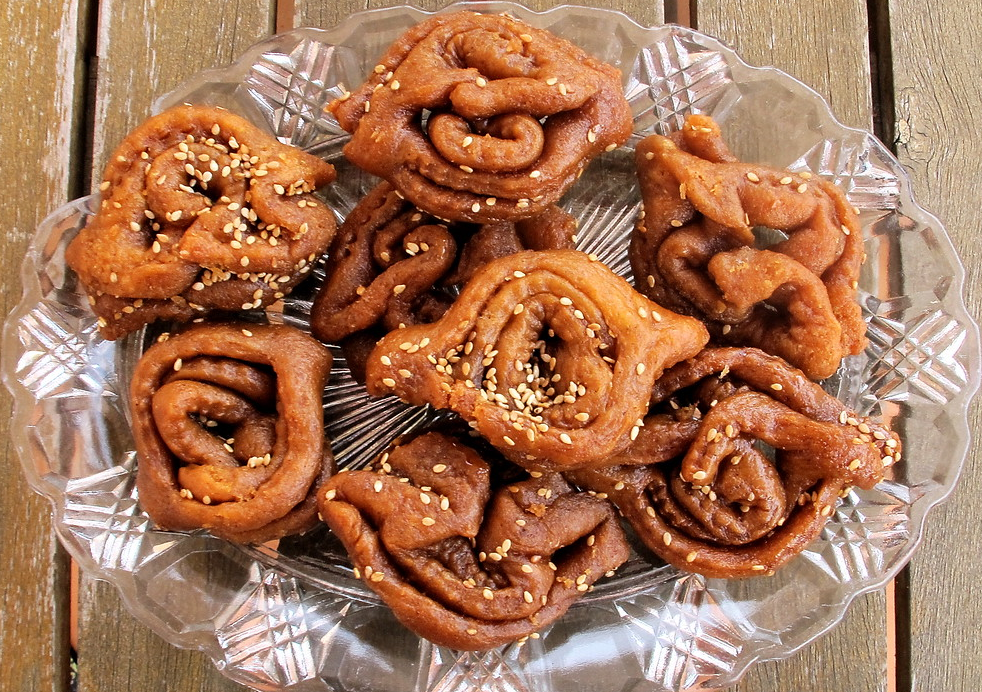 Dates are on everyone's shopping list. They are a staple in Ramadan. Besides their richness in benefits and vitamins, dates were our Prophet's favorite food during this unique month. Women and men go out a few days before the arrival of the religious celebration to buy different kinds of dates either for Iftar, guests, or charity.
Sweets and cookies are a must in the Moroccan culture in general. Each celebration has its own sweets. Ramadan is famous for Zamita and Chebakiya, energy-dense sweets that help Muslims recover from a long day of fasting.
Tradition Number 2: Traditional Garments
Attire is also important. A Muslim should always look their best; clean and representable. That is why in Morocco, special traditional garments are sewed to welcome the new holy month. Women go to their trustworthy tailor who suits their tastes and makes their desires come true. Few days before Ramadan, garments are in the making for the old and the young, the chubby and the skinny, men and women. The traditional attire usually consists of jellabas, especially for women. In Ramadan, it is disrespectful to wear tight clothes.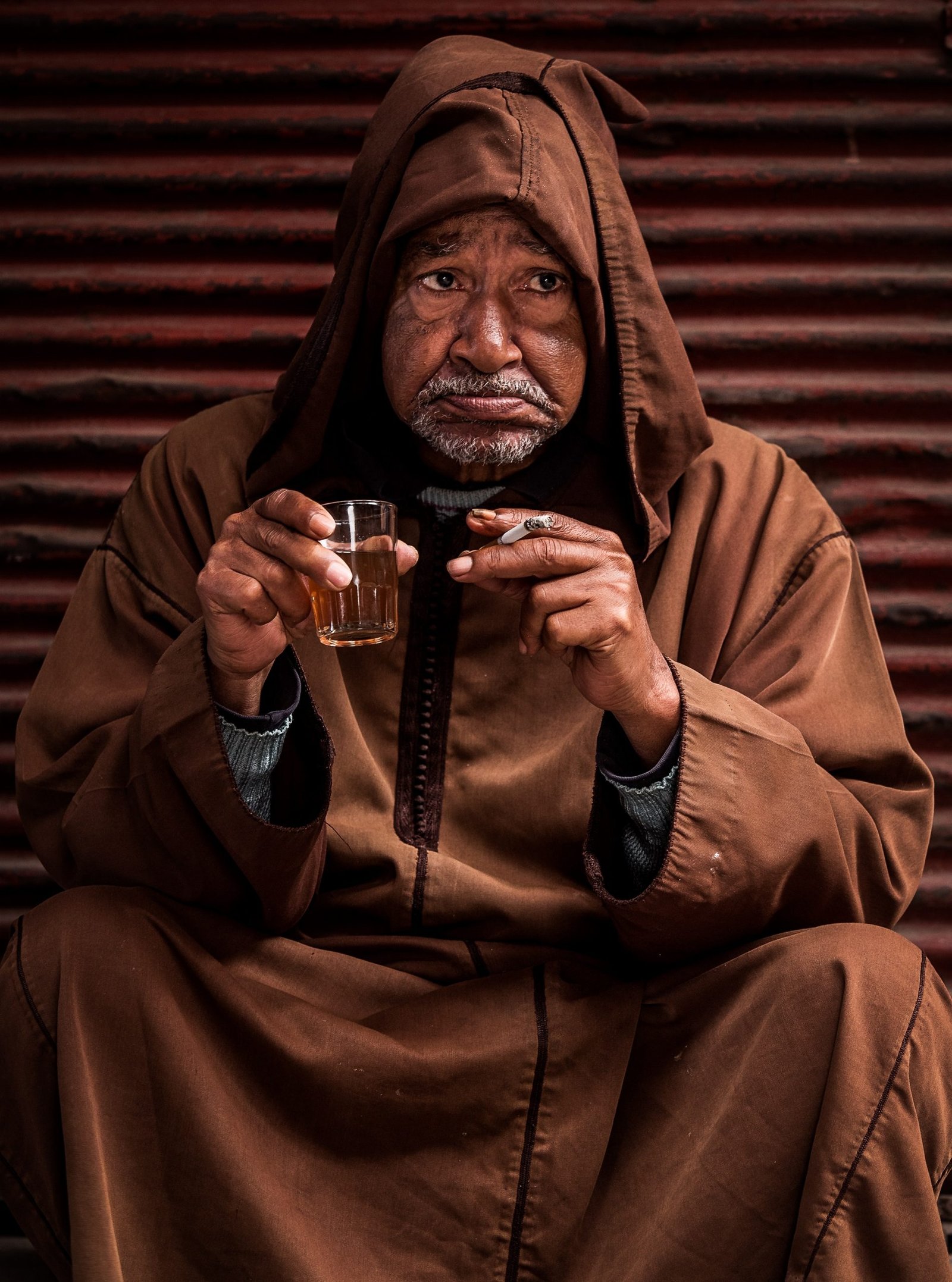 Tradition Number 3: Deep cleaning
Cleaning is equally important and houses should look presentable. Women clean their houses thoroughly. Some even paint them anew because after the last day of Ramadan come Eif al-Fitr where people pay each other visits.
Tradition Number 4: Charity
Helping those in need is also important. Some Muslims welcome the holy month with good behaviors such as helping the poor, either through food, money, or physical work.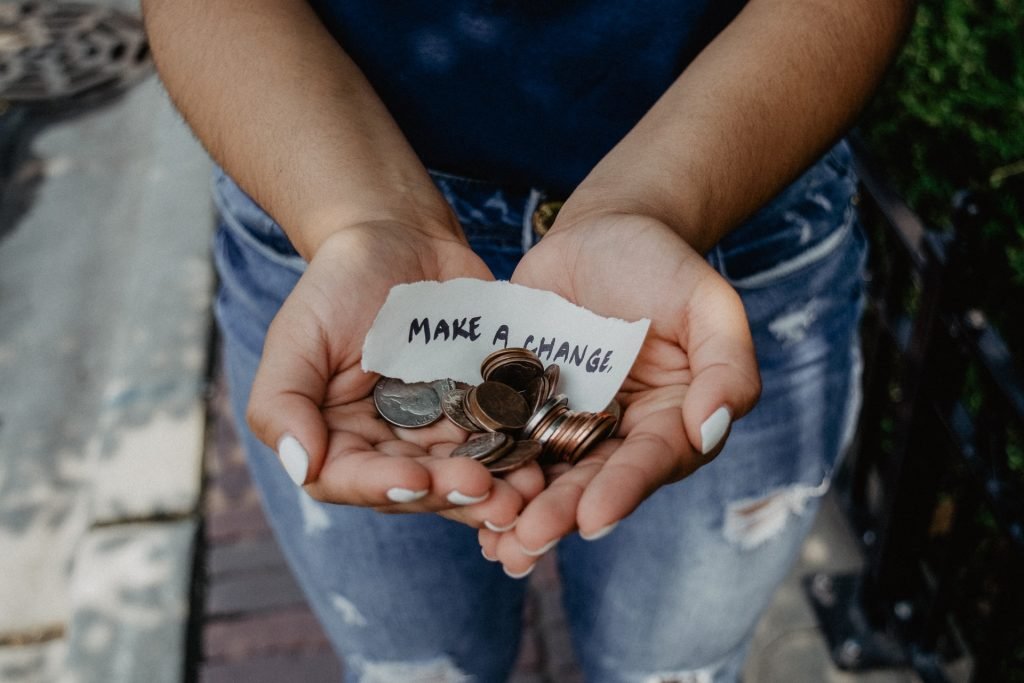 During Ramadan
Tradition Number 5
Zowaka: The Announcer of the Arrival of the Holy Month
In the past, and prior to social media, Muslims had a special way to announce the arrival of Ramadan after the moon sighting. Authorities used an air Siren called Zowaka to let everyone know that the holy Ramadan is knocking on our doors. Zowaka, as its name indicates, has a very loud noise, keeping everyone in the loop.
This Moroccan air siren does not only announce the arrival of Ramadan, it also announces the Iftar time. One can tell the difference based on how many times they hear the unique sound. To announce Ramadan, Zowaka rings seven times. When announcing Iftar every day, it rings one time followed by the sound of the cannon installed on the outskirts of the city by military men.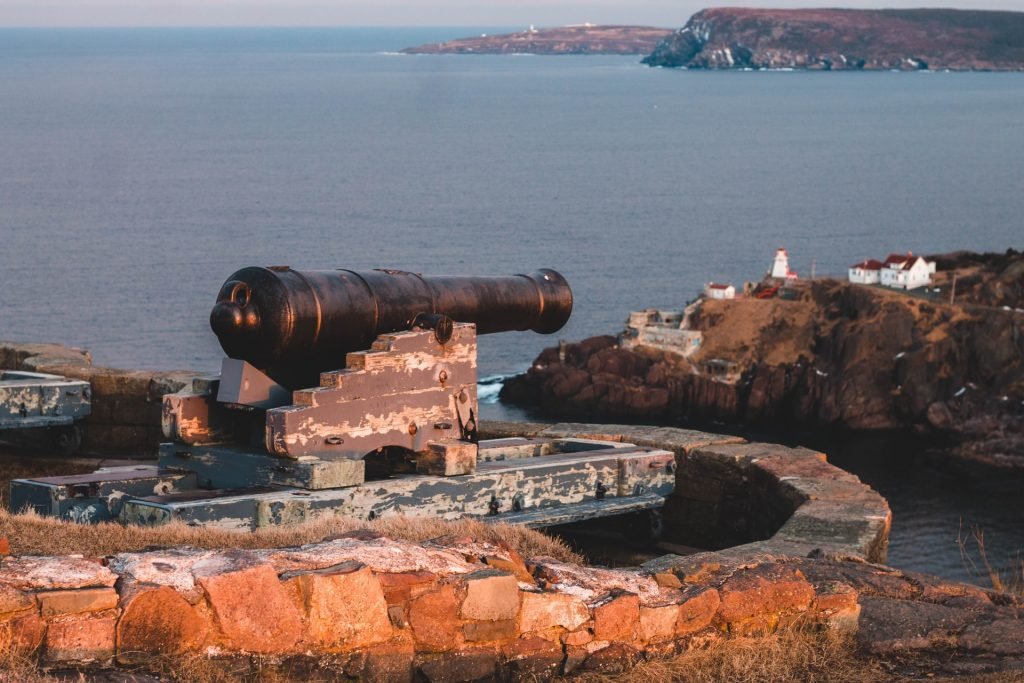 Tradition Number 6
Preparing for Iftar: A Binding Experience
Every day during Ramadan, women and men who work resume their activities while the stay-at-home mothers prepare the Iftar feast. Work schedules differ in Ramadan; the hours are less. High schools minimize the time of the lunch break since there is no lunch of course. After a long day of fasting, at 6 p.m, everyone is at home helping prepare for Iftar. Ramadan is not only an occasion to thank God and get closer to Him; it is also an occasion to nurture love and solidarity between Muslims on a broader scope and families in particular.
Iftar table is a variety of sweet and savory dishes. It is the combination of all meals in one. Zamita, chebakiya, dates and milk are staples. Some families prepare a tagine, some prefer a variety of appetizers, pizza or cakes, etc. The table is different from one day to another depending on what is available. Everyone sits down, waiting impatiently for the Zowaka and the cannon to make a sound. After that, everyone says the douaa (Ramadan prayer), thanks God for this holy month and His blessings, and breaks the fast with dates and milk.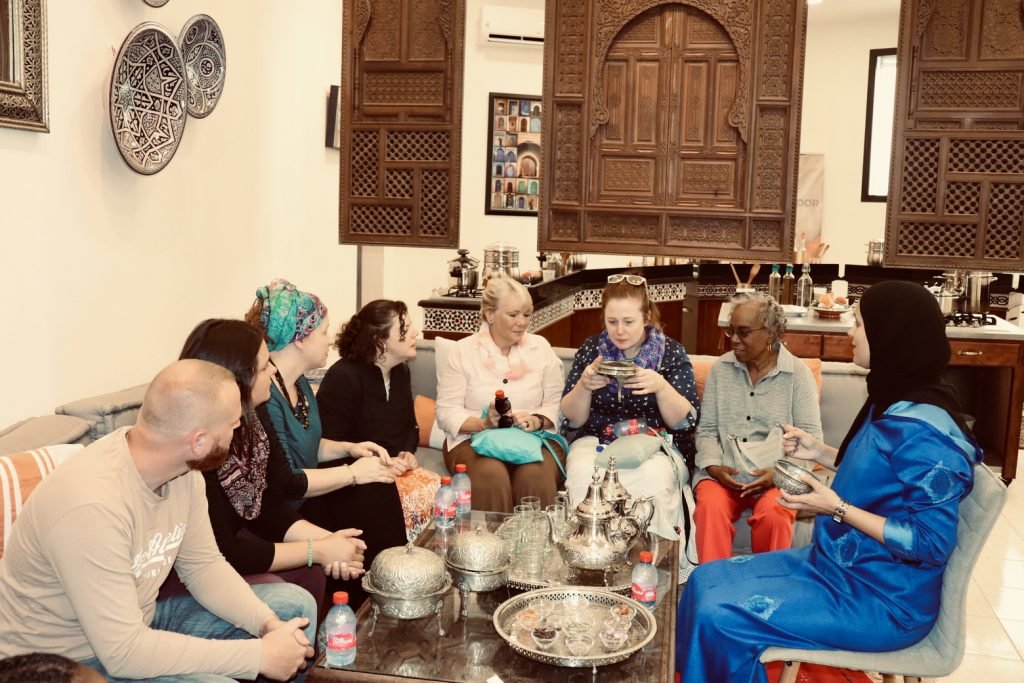 Tradition Number 7
Tarawih: Islamic Meditation
After Iftar, men and some women go to the mosque to pray. Ramadan's special prayers are called Tarawih. Muslims perform Tarawih after the fifth prayer of the day. The word tarawih comes from the Arabic word which means "to rest and relax". It is a form of Islamic meditation. The ritual consists of reading long portions of the Quran as well as many cycles of movements involved in Islamic prayers called Raka'. It is also similar to a workout where the blood glucose levels that continue to rise from the ingested food start to drop thanks to Tarawih.
After Tarawih are over, men and women come home to a warm Moroccan soup called harira coupled with boiled eggs and dates. The whole family gathers around one table watching Ramadan's special TV shows and comedies.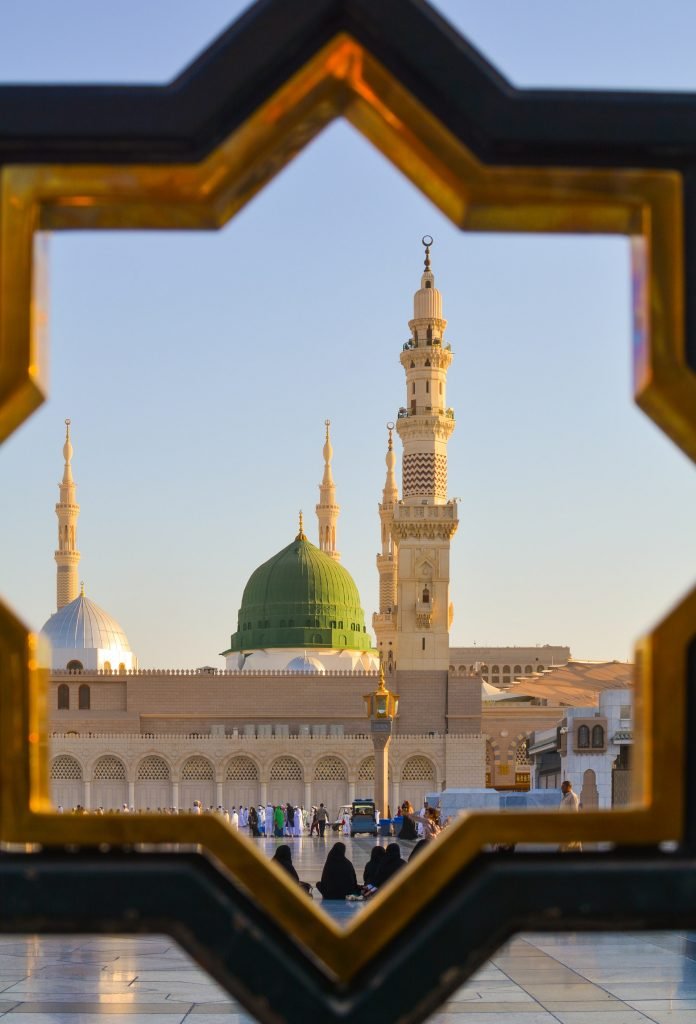 Tradition Number 8: Charity
Charity plays an extremely important part in Ramadan's rituals. Before Iftar, Muslims think of those in need who may not be able to afford a complementary meal and offer them parts of their own meals. Mostly Muslims offer harira, boiled eggs and dates. Some offer money and some invite their poor friends or neighbors to share the Iftar meal. In Islam, offering food, even just one date to a Muslim to break their fast, may get you to heaven.
Charity is something that Muslims do not worry about whether it is done or not. That is because there are some people who have to give it. Those people are the ones who cannot fast such as senior citizens, pregnant women or women in their post-partum period, people with chronic diseases, etc.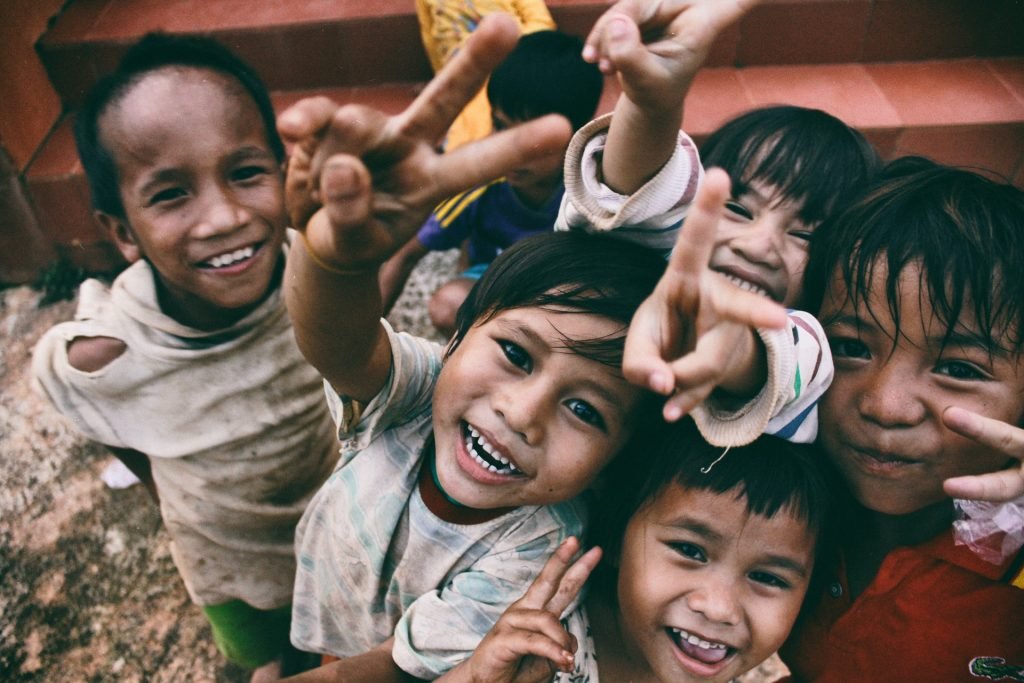 Tradition Number 9
The 27th Day of Ramadan: Laylat al-Qadr
Laylat al-Qadr or the night of destiny is the 27th night of Ramadan. During that night, Muslims celebrate the Quran revelation every year. This night is the most important one not only during the whole holy month but the whole year.
Religiously, mosques remain open for the whole night to welcome Muslims who perform Tarawih and pray the whole night. Women prefer to pray at home to celebrate afterwards. Traditionally in Morocco, families bring out their best garments and visit each other.
Children are treated like kings and queens because during that day, they fast for the first time. As a reward, girls are pampered the whole day and Henna is applied to their hands after Iftar. Both girls and boys receive gifts and money from neighbors and family. They are clad with their finest traditional attires. They sit on mretba; a high chair consisting of pillows prepared by the mothers before breaking the fast. It is at the best place around the table, usually the father's place. The point is to make the kids feel like kings and queen. It is the Moroccan way to encourage them to fast.
Sheathed in their best attires, families sit around the most delicious Iftar table on Laylat al-Qader. It contains special treats and food, special cookies, dates, milk, juices, etc. After iftar women take their kids out to temples and shrines, like Moulay Ismail in Meknes.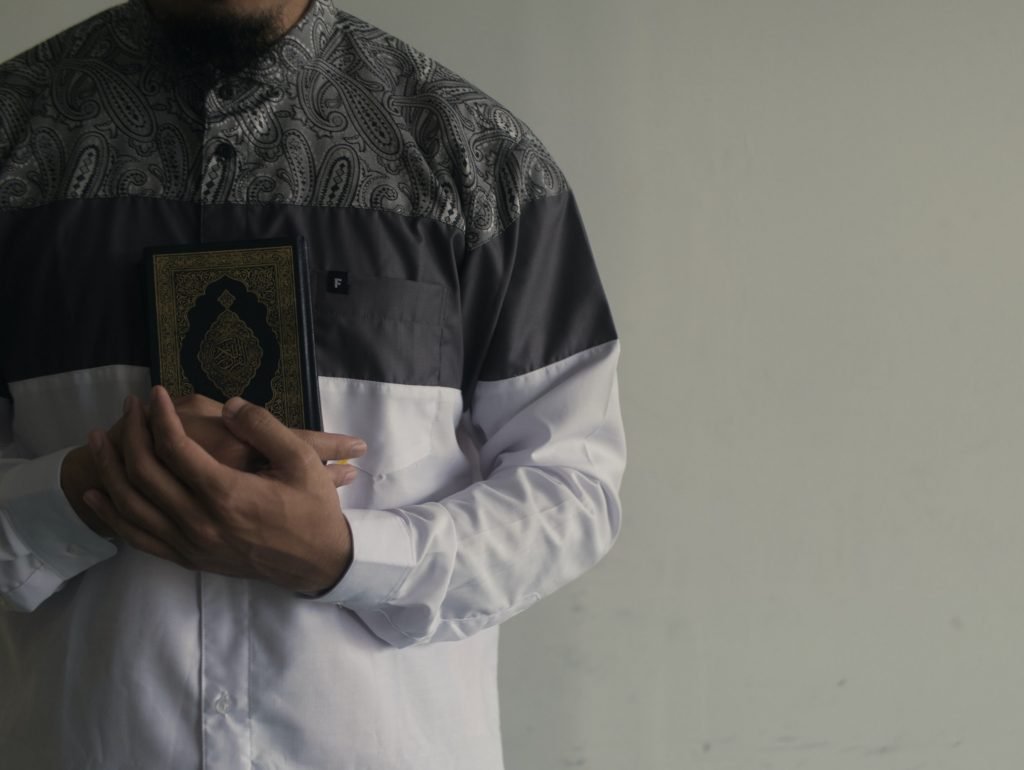 Tradition Number 10: Preparations for Eid al-Fitr
During the last days of Ramadan, women and men start preparing for Eid al-Fitr. It is the first day following the end Ramadan. Muslims celebrate breaking the fast and succeeding in abstaining from all the pleasures of life.
Eid cookies include Ka'ba (a Moroccan almond moon-shaped cookie), Mhencha (honey-dipped snake-shaped almond cookie), Briwat (honey-dipped almond-stuffed triangles), Ghriyba (flour and almond cookie) and Reghifa (honey-dipped rectangular-shaped almond-stuffed fried dough). Women stay up late during the first night of Eid al-Fitr to get all the cookies ready by morning. They sing and dance together and everyone is extremely happy.
The Eid al-Fitr breakfast table is a variety of all the freshly baked cookies, milk, dates and Moroccan mint tea. Men wear their white jellabas, women wear their caftans and children wear their new traditional clothes.
Eid al-Fitr is known for family visits, men and women get ready after breakfast to visit their loved ones. A family can visit up to 10 houses in just one day.
Ramadan is a month that not only cleanses Muslims from sins and bad intentions; it also leaves a strong trace of solidarity, empathy, love for tradition and faith among Moroccan Muslims. It reminds us each year of the valuable things we forget with time, family, and religion.