These last few days, COVID-19, also known as Coronavirus, has been the topic of discussion of every individual and medium. The lethal coronavirus that the World Health Organization declared a pandemic has taken thousands of lives we could not protect. As terrible as it may sound, more lives will be taken if we do not take action, including our families and loved ones.
According to the latest data reported on 19 March by the World Health Organization, globally 208, 471 cases and 8,312 deaths are confirmed with a very high risk assessment. COVID-19 is very dangerous because it is sustainable and easily spread in an unprotected community.
The severity of the situation chiefly lies in the blatant fact that no cure for COVID-19 has been discovered yet. Nevertheless, we have never seen such collaboration and support from all countries among different fields. Scientists from every corner of the world, with the sole goal of protecting humanity, are working relentlessly to find a cure for the coronavirus.
Courageous hearts, in their quest to protect their families and loved ones, are volunteering to test the antidote. For the rest of us, collaborating may implicate praying, providing mental support through social media to the brave medical teams, and following official instructions given by competent parties to protect ourselves.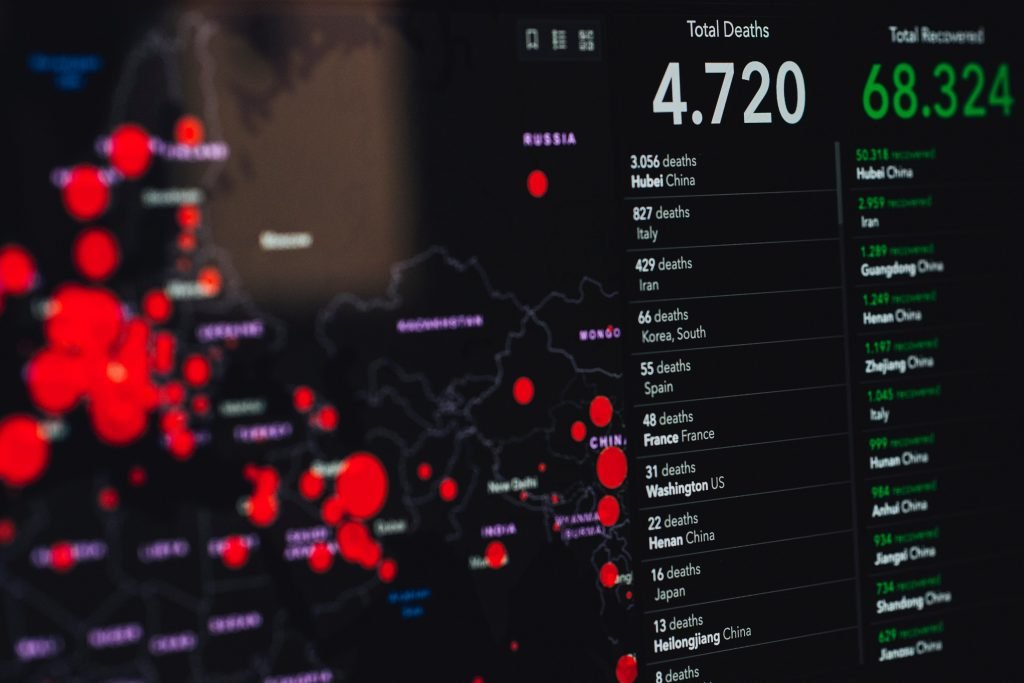 The following are the 7 most efficient ways to protect your beloved ones from coronavirus and contribute to the greater cause of saving the world.
1. Stay home as much as you can!
Staying at home is the number one most efficient way to prevent the virus from spreading. It is called social distancing. Some people might find staying at home a hard task to accomplish, but this measure has proved to be the most successful and certain so far.
Why should you stay home?
Experts have not yet fully understood how the virus functions because it is still fairly new. The most certain discovery, however, is that they believe that coronavirus travels through droplets and spreads mainly from person-to-person. Generally COVID-19 spreads:
When you are too close to someone (about 6 feet)
Through respiratory droplets produced when an affected person coughs or sneezes
physical contact with an infected person
Even when respecting the previous rules, one can never be 100% sure they are safe unless they avoid being in the presence of another person altogether, and what a better way to achieve that than staying home.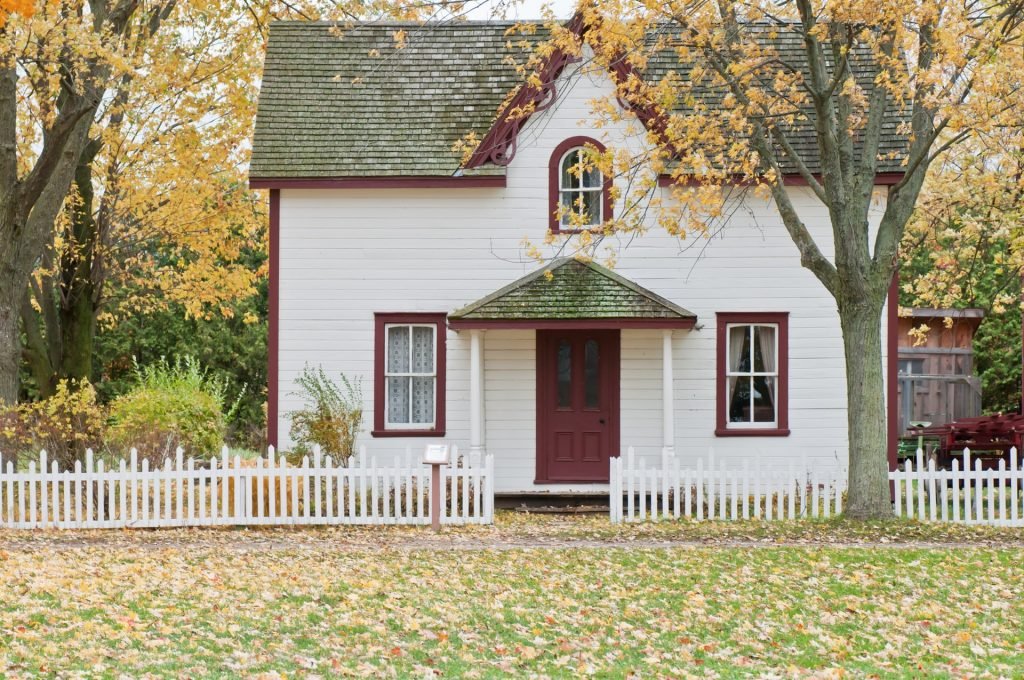 2. Wash your hands
The "splash underwater flick won't do the trick!" We are so accustomed to washing our hands many times a day that this easy quick process became a habit rather than a safety measure. This led to us forgetting how important it is to do the task the right way. So instead, we opt for wetting our hands and voilà! It is done and over with.
As crazy as it may sound, we should thank Coronavirus for reminding us of how crucial washing our hands the right way is. The correct process implicates wetting them first and scrubbing them with soap, then taking care of our nails and the space between our fingers. The process should last for at least 20 seconds making sure our thumb is not forgotten either.
Alcohol-based hand sanitizer is the substitute for soap when there is no soap! For example, when we are obligated to leave the house. It should also be rubbed for about 20 seconds.
Wash your hands once, then go back and wash them again, then maybe you can go for a third round! You have all the time in the world to learn how to do it, since you are not going anywhere. So let us all wash our hands as if our lives depend on it, because they do. Literally!
3. Disinfect your phone and shoes!
Our phones have become practically an organ. An organ similar to our thumbs that we forget to tend to when washing our hands. Cleaning our phones is extremely important since we use them at least three hours a day, based on a 2019 study by top smartphone companies.
You can use a hand sanitizer every 30 minutes and correctly wash your hands every 15 minutes, but all of it would be in vain if your phone holds the virus. That is why cleaning our phones is as important as cleaning our hands, and thumbs! Apple recommends wiping phones and any other gadgets gently using 70 percent isopropyl alcohol. The company says, "Do not use bleach!"
Another fact is that we all wash our hands constantly but neglect our feet. We wear disposable gloves when we go out to prevent the infection, but we wear non disposable shoes. We do not think of cleaning them even though they are the part that gets the dirtiest. This means that our shoes can catch the virus which can infect our feet and in return infect our bodies. Cleaning shoes with alcohol after using them is equally important as washing our hands.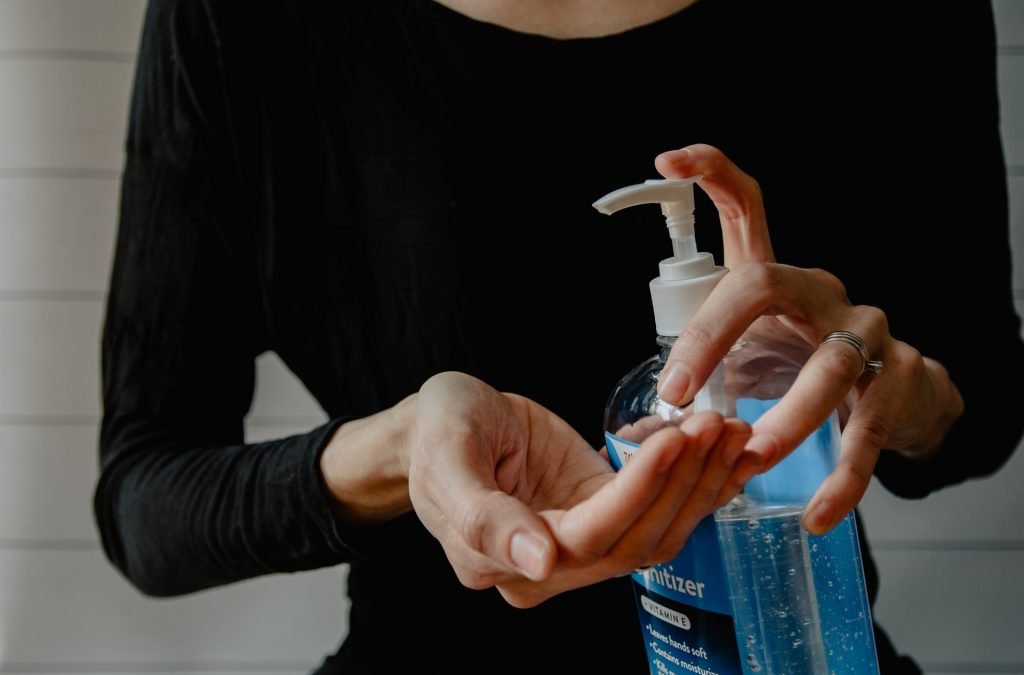 4. Get your home ready
This includes a deep cleaning. Intensely washing, dusting, and disinfecting your house with the knowledge that the lives of your loved ones may literally depend on it is the right way to go. According to the CDC, Centers for Disease Control and Prevention, transmission of the virus can also occur through touching infected surfaces like door knobs, handles, light switches, remote controls, TV screens, desks, etc. According to a new study done by the National Institute of Health, the CDC, UCLA, and Princeton University, the virus thrives on plastic or steel surfaces for days.
Before cleaning and disinfecting your house, wear disposable gloves. In case you use reusable gloves, make sure they are dedicated to cleaning and disinfecting surfaces for COVID-19 only and should not be used for other purposes. After finishing the cleaning, wash your hands immediately after removing the gloves. For more information about home care, visit the official website of Centers for Disease Control and Prevention.
5. Express affection, do not show it!
Hugs, kisses and touches are different ways of showing affection. During this pandemic, it is better to express affection towards our loved ones verbally. Even inside your own house, try to physically stay away from your loved ones. Senior citizens' immune system is extremely fragile and cannot fight a lethal virus like COVID-19. Even though experts say that coronavirus cases in children have been very rare, children are fragile too. People with chronic diseases such as diabetes are the easiest prey for COVID-19. It may seem extreme, but what can possibly be more noble and important than saving a life?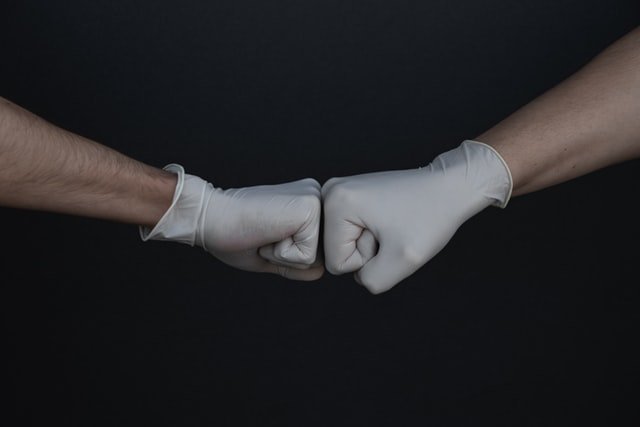 6. Keep yourself in the loop.
General knowledge was never as important. By staying informed from reliable information, you can save the lives of your loved ones. COVID-19 is a new virus that experts have not yet fully understood, that is why new information pops up every day.
To stay informed and receive reliable information visit the New York Times website which provides updated free coverage of the crisis on their homepage. You can also visit the BBC website for free updates as well.
In the midst of a new phenomenon, people tend to panic due to not knowing what they are facing. Panic can cause rumors to spread which may become more dangerous than the actual disease. This is why it is so important to read only reliable information. Meters provides precise numbers and statistics based on thorough and reliable sources around the world, and updates every MINUTE!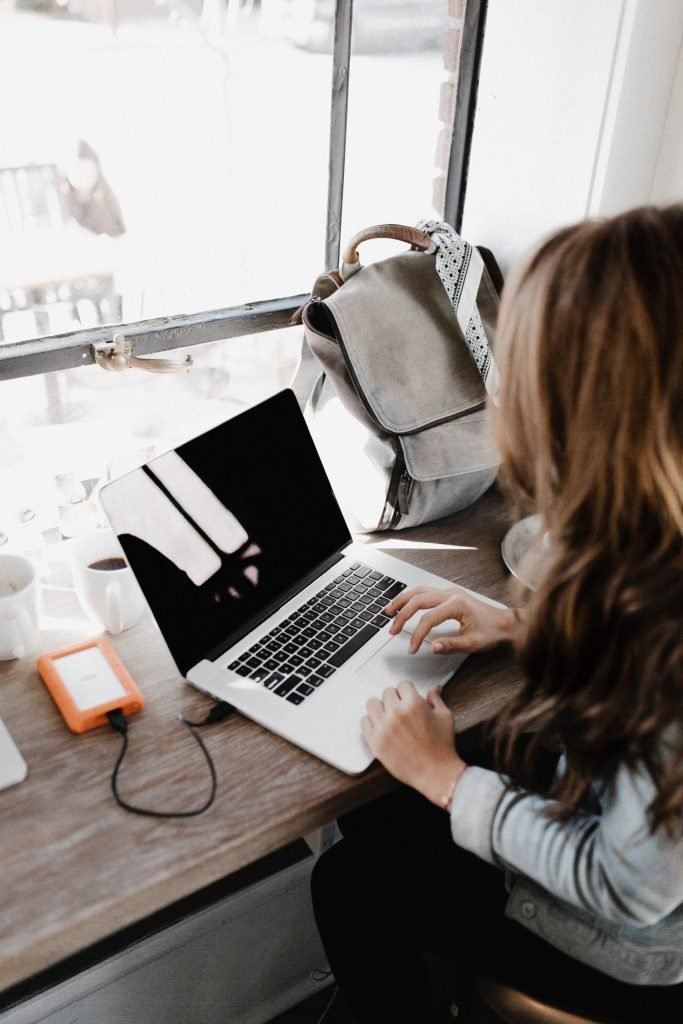 7. Stock up on groceries, medicine and resources. Don't stock up on masks!
After COVID-19 took thousands of lives, people started to take it seriously and feel threatened. That is why a new tendency of wearing masks broke out. Masks are only helpful if worn by sick people because they prevent the virus from travelling.
So if you are in perfect shape, masks will not do you any good! Most surgical masks are too loose to prevent you from inhaling the virus. Plus, by stockpiling masks, you contribute to limiting the amount available to doctors, medical teams, and emergency professionals, who need them the most. So no need to stockpile them, instead what you need to stock are groceries, household supplies, and prescriptions. In this way, you will not need to leave your house as often.
On a hopeful note, Coronavirus is one of the easiest viruses to destroy, based on explanations provided by Consumer Reports. All we have to do is follow those easy protective measures and we will successfully fight the pandemic back and protect our families.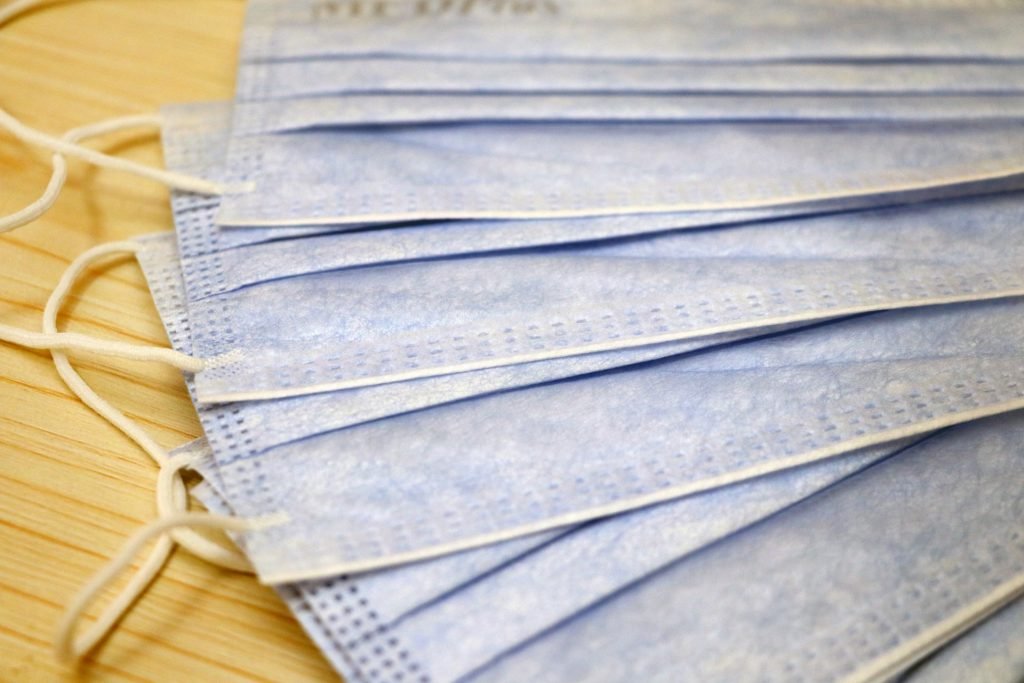 Meanwhile, you can make good use of this emergency period by bonding with your family, reading a book you never got around to read, cleaning your house, meditating, self-care, appreciating being a lucky one and praying for the infected.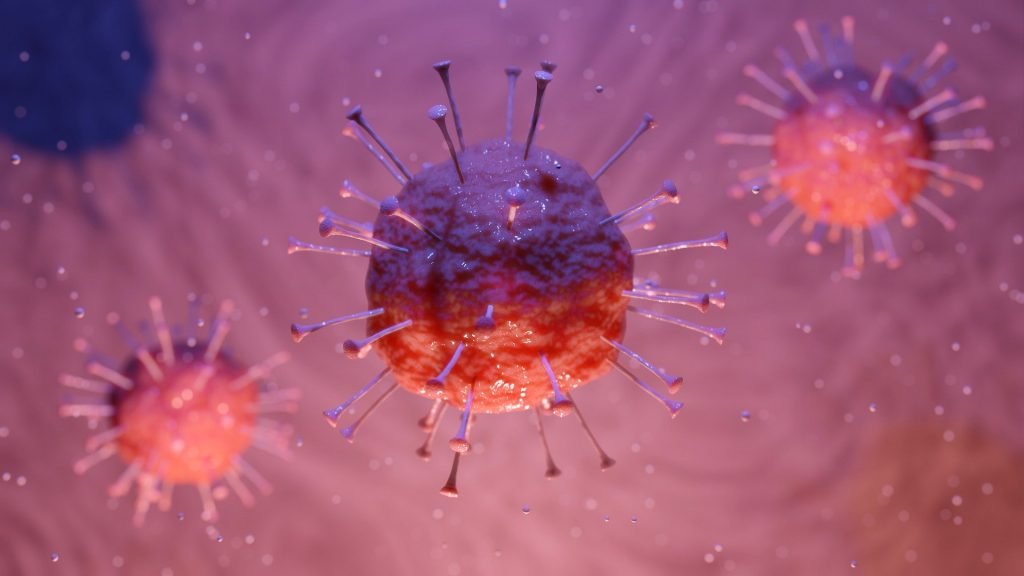 References
https://www.cdc.gov/coronavirus/2019-ncov/prepare/faq.html
https://www.nytimes.com/article/prepare-for-coronavirus.html
https://www.nytimes.com/2020/03/02/health/coronavirus-how-it-spreads.html
https://qz.com/1817958/coronavirus-prevention-what-is-deep-cleaning/
https://www.consumerreports.org/cleaning/common-household-products-that-can-destroy-novel-coronavirus/
https://www.cdc.gov/coronavirus/2019-ncov/hcp/guidance-prevent-spread.html
https://www.buzzfeednews.com/article/stephaniemlee/coronavirus-plastic-stainless-steel-surfaces
https://www.who.int/docs/default-source/coronaviruse/situation-reports/20200317-sitrep-57-covid-19.pdf?sfvrsn=a26922f2_4
https://www.worldometers.info/coronavirus/
https://www.who.int/docs/default-source/coronaviruse/situation-reports/20200317-sitrep-57-covid-19.pdf?sfvrsn=a26922f2_4
https://www.vox.com/recode/2020/1/6/21048116/tech-companies-time-well-spent-mobile-phone-usage-data