Blue Door Cuisine  exists to give the world access to moments that restore humanity. Through the keyhole of Moroccan cuisine and experiences, we open the door to North Africa so that the world can engage its peoples and the rhythms of Moroccan life.
Our Blue Door Experience Leaders and Assistants create the setting and generously welcome each Guest so that cooking and dining come together in a celebration of our shared humanity.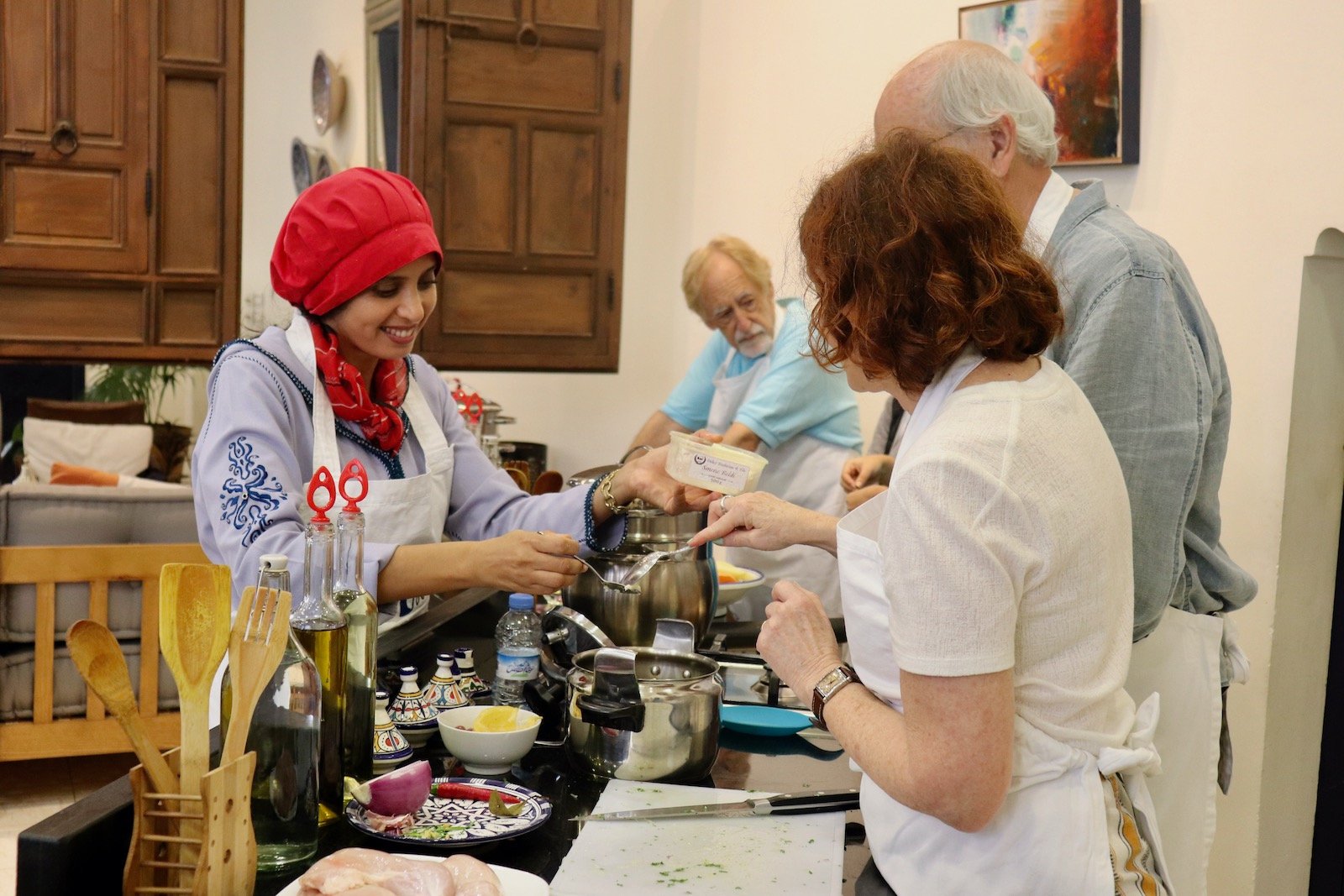 Blue Door Cuisine experiences are more than mere cooking classes; they are journeys into North African culture and the life of its people. Moroccan food served with stories, orientation to local life, and genuine bonding with real Moroccans.
As a bridge between Western and Moroccan cultures, we at, Blue Door Cuisine in Tangier :
 Approach differences with curiosity.
Celebrate our shared humanity.
Don't take ourselves too seriously.
Trust that the magic happens when you least expect it.
Believe that generous hospitality can change the world.
Following the pandemic, we relocated to a 19th century Jewish Villa in the Kasbah neighborhood in Tangier. Soon, we open another historic location, near Teatro Cervantes, not far from the port. Our location showcases Morocco's rich culture and history.