Blue Door Cuisine exists to create experiences showcasing the beauty of Moroccan culture through the keyhole of Moroccan cuisine and its chefs. Cooking experiences revisited and adapted to humanity's deep need for connection across borders, all our events are led by a team of Moroccan ladies who speak English, French, Spanish and Arabic. We feature beloved and well-known Moroccan dishes along with lesser-known but equally delicious recipes.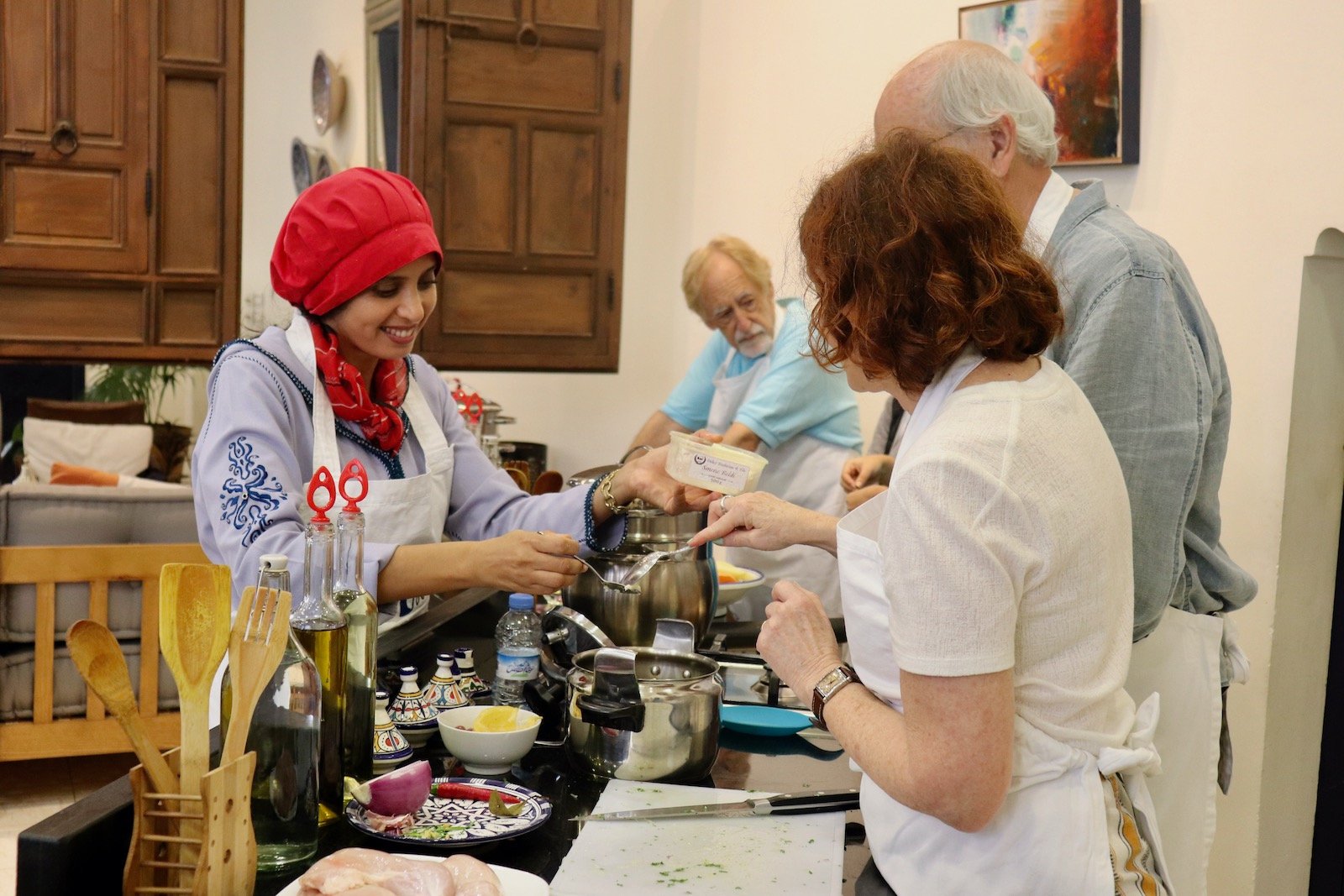 Blue Door Cuisine experiences are more than mere cooking classes; they are journeys into North African culture and the life of its people. Moroccan food served with stories, orientation to local life, and genuine bonding with real Moroccans.
As a bridge between Western and Moroccan cultures, Blue Door Cuisine in Tangier:
Promotes peace through food and hospitality
Offers the best of both worlds with excellence
Integrates unique services into a diverse market
Focuses on growing in love and respect in every relationship
The project is a partnership between the American owner, who loves Morocco and its people, and a fully Moroccan staff eager to represent the magnificence of its culture and cuisine. Our location in the old Jewish neighborhood of Josaphat – right outside the Medina, the old city of Tangier – facilitates this showcasing of Morocco's rich culture and history.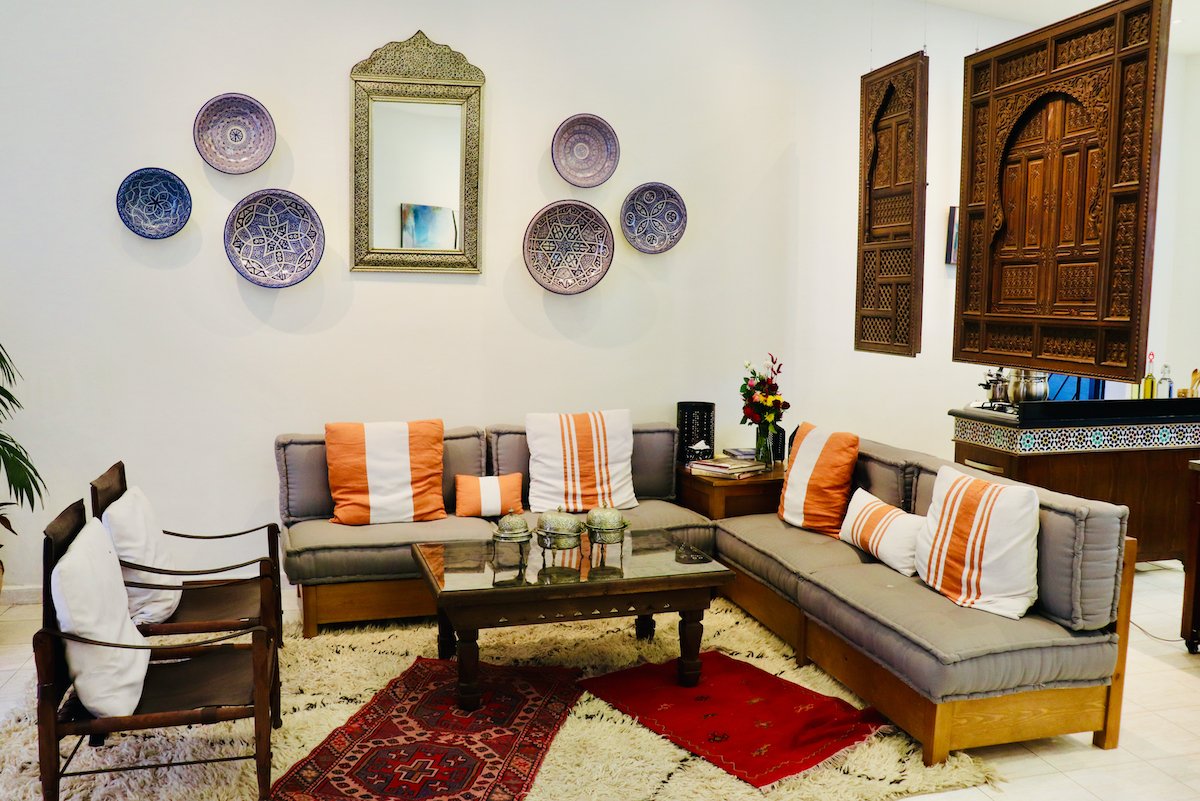 The interior design of Blue Door Cuisine is a modern take on the authentic Moroccan style. Paintings on our walls were done by renowned Tetouan artist Mostapha Ben Lahmar. Importantly our team remains ready to help connect you to the kinds of places where other similar fine arts and crafts may be found right here in Tangier.
Mission Statement
Discover Morocco through a cooking and cultural experience in a safe environment where we place a high value on mutual respect and excellence.